Week of Prayer for Christian Unity 2016: Day Five, "The Fellowship of the Apostles"
Jan 22nd, 2016 | By
Tom Brown
| Category:
Blog Posts
A new commandment I give to you, that you love one another; even as I have loved you, that you also love one another. By this all men will know that you are my disciples, if you have love for one another. (John 13:34-35, RSV.)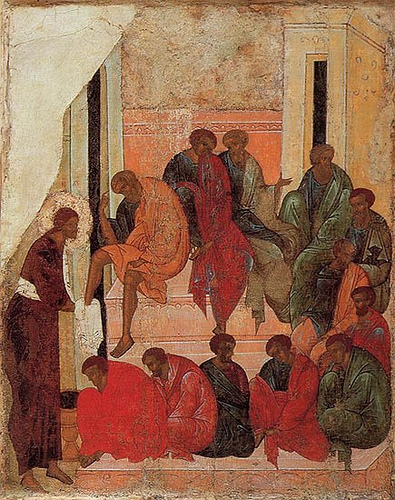 We must love one another completely, so that the world may know that we are Christ's disciples. But perhaps you are like me — when I read a biblical exhortation to love "one another," or to love my neighbor or enemy, I have to find consolation through an intellectual affirmation that I love everyone.
I affirm this even if I don't feel or express love toward that person who frustrates me tremendously. I affirm it even if I don't show love to that bull-headed Protestant who doesn't seem to be listening. I tell myself that I love even when I feel nothing resembling love for that self-identified Catholic who doesn't think he needs to go to mass on Sundays.
But perhaps when it comes to loving one another, talk is cheap. Under careful examination, would our conduct validate our intellectual game-plan? See, after commanding us to love one another, Jesus explains that "[b]y this all men will know that you are my disciples." A corollary would be that if our Christian discipleship is not discernible from our conduct, then we are falling short in loving one another.
Therefore, when we speak to one another, we should commit intellectually to love one another. And then we should commit to taking concrete steps to ensure that our love is evident in every word that we choose. This is especially important with online discussions for at least two reasons. First, the online medium makes it all too easy to be rude and snippy with other Christians. Second, when we are rude to each other, it's out there for the whole world to witness.
Prayer
Lord Jesus, pour out your graces upon the Christians who write to each other through the internet, including at Called to Communion, that we might abide by Christ's "new commandment." Bless us, we pray, with loving habits so that through our conduct, others may come to know you, and to believe. Amen.