The Life of Prayer
May 8th, 2014 | By
Andrew Preslar
| Category:
Blog Posts
,
Catholic Life and Devotion
Several weeks ago, I spoke to the RCIA class at St Thomas Aquinas Roman Catholic Church (Charlotte, NC) on the topic of prayer as presented in the Catechism of the Catholic Church. My focus was on the prayers of Sacred Scripture, and how these form the bedrock of the traditional prayer life of the Church. This seems like a good topic for our "Catholic Life and Devotion" series at Called to Communion, so here is the audio recording of that talk (the written outline is included below):
I was particularly pleased to participate in the RCIA class at St Thomas Aquinas because this parish has extended great hospitality to my own home church, St Basil the Great Ukrainian Greek Catholic Mission, allowing us to use their chapel for our Sunday liturgies and other feast days, and to arrange the chapel for the particular needs of the Byzantine liturgy. This is truly a case of the one Church "breathing with both lungs" (Eastern and Western), and it has been one of the great joys of my own "Catholic life and devotion" to be a part of this mutual action at first hand, on the local level.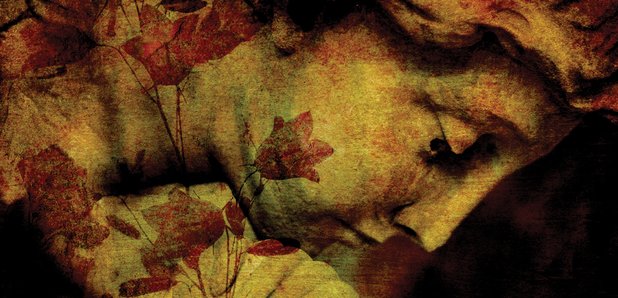 I. The Catechism on Prayer (CCC 2558–2865)
A. What is Prayer? (CCC 2558–2565)
B. Prayer in Sacred Scripture
1. The Old Testament (CCC 2566–97)
2. Our Lord Jesus (CCC 2598–2622)
3. The Virgin Mary (2746–51)
4. The Church (CCC 2623–49)
C. Prayer in Holy Tradition (CCC 2650–2696)
D. The Life of Prayer (CCC 2697–2758)
E. The Lord's Prayer (CCC 2759–2865)
1. Given to us by Our Lord Jesus (CCC 2759–76)
2. Addressed to "Our Father Who Art in Heaven" (CCC 2777–2802)
3. The Seven Petitions (CCC 2803–54)
4. The Final Doxology (CCC 2855–65)
II. Put Your Heart Where Your Lips Are–Three Aspects of Prayer
A. Tradition: "If You Confess with Your Mouth" (Romans 10:9a)
1. Sacred Scripture (Psalms, Biblical Canticles, the Lord's Prayer, the Hail Mary)
2. The Church at Prayer (Liturgical Year, Solemnities, the Divine Office)
B. Faith: "And Believe in Your Heart" (Romans 10:9b)
1. Faith and Hope (CCC 2656–58)
2. Humility (Matthew 18:1-4; Luke 18:9-14)
C. The Holy Spirit: "Jesus is Lord" (1 Corinthians 12:3)
III. The Prayers of Sacred Scripture
A. The Psalms
1. The Word of God Becomes Man's Prayer (CCC 2585-89)
2. Two Aspects of the "Imprecatory" Psalms:
a. The Spiritual (Hebrews 12:1; 2 Peter 2:20-22)
b. The Eschatological (Revelation 20:8-10; 21:1-8)
B. The Canticles
Old Testament Canticles
1. Ode of Moses (Exodus 15:1–21)
2. Second Ode of Moses (Deuteronomy 32:1–43)
3. Song of Deborah (Judges 5)
4. Prayer of Anna (1 Samuel 2:1–10)
5. Canticle of Isaiah (Isaiah 5:1–9)
6. Canticle of Isaiah (Isaiah 12)
7. Prayer of Isaiah (Isaiah 26:9–20)
8. Prayer of Hezekiah (Isaiah 38:10–20)
9. Prayer of Azariah (Daniel 3:26–45)
10. Song of the Three Young Men (Daniel 3:52–88)
11. Prayer of Jonah (Jonah 2:3–10)
12. Prayer of Habakkuk (Habakkuk 3:2–19)
New Testament Canticles
13. Prayer of Mary (Luke 1:46–55)
14. Canticle of Zachariah (Luke 1:68–79)
15. Prayer of Simeon (Luke 2:29–32)
C. The "Our Father" (Matthew 6:9-13; CCC 2759–2865)
D. The "Hail Mary" (Luke 1:28b, 42b; CCC 2676–79)
IV. Concluding Remarks on Prayer
A. Prayer is Difficult (Matthew 26:36-46; CCC 2697, 2725)
The brethren asked Abba Agathon: 'Amongst all our different activities, father, which is the virtue that requires the greatest effort?' He answered: 'Forgive me, but I think that there is no labour greater than praying to God. For every time a man wants to pray, his enemies the demons try to prevent him; for they know that nothing obstructs them so much as prayer to God. In everything else that a man undertakes, if he perseveres, he will attain rest. But in order to pray a man must struggle to his last breath. (From The Sayings of the Desert Fathers, as quoted by Bishop Kallistos Ware, The Orthodox Way, p. 105.)
B. Routine is Essential (Psalm 119:164; Colossians 4:2; 1 Thessalonians 5:17-18; CCC 2698, 2730)
C. Purpose is Primary (Philippians 3:12-14; Hebrews 10:19-25; 12:1-3)
D. Christ is Central (John 1:1-18)