Overcoming the Scandal of Division
Jan 25th, 2014 | By
Bryan Cross
| Category:
Blog Posts
On this last day of the Week of Prayer for Christian Unity, let's consider the events of the past week, and petition the Lord to help us overcome the scandal of our continued division.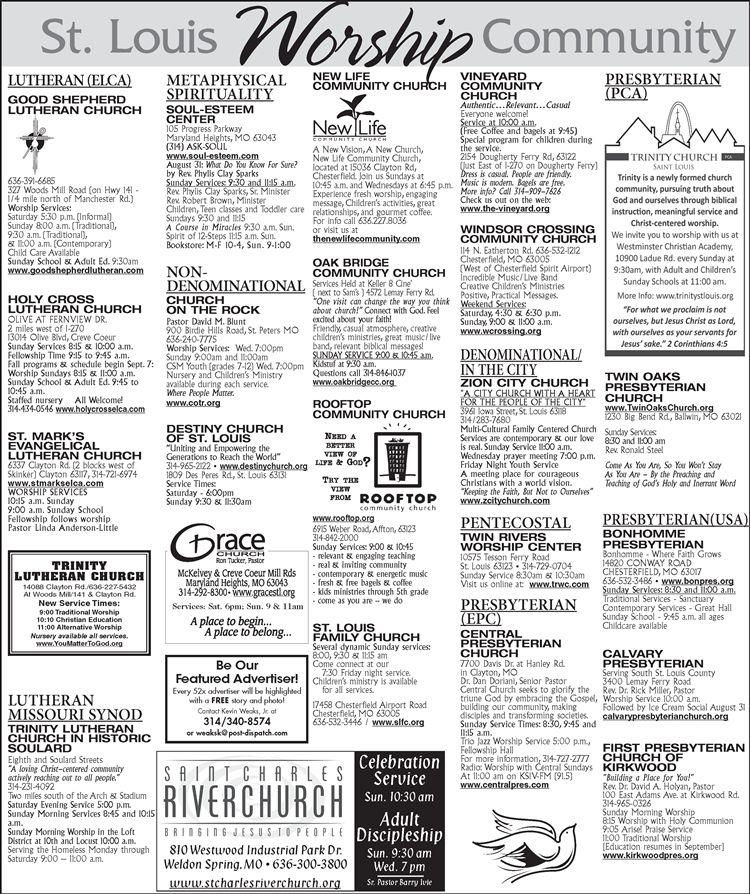 At the beginning of the Week of Prayer for Christian Unity, Pope Francis said the following:
"In the face of those who no longer see the full, visible unity of the Church as an achievable goal, we are invited not to give up our ecumenical efforts, faithful to that which the Lord Jesus asked of the Father, 'that they may be one,' … At the current time, even our ecumenical journey and the relations between Christians are going through significant changes, due to the fact that we find (ourselves) professing our faith in the context of a society and culture where the reference to God and to all that recalls the transcendent dimension of life is ever less present. [In the face of these challenges,] it is necessary that our testimony focuses on the center of our faith, on the announcement of the love of God that is manifested in Christ his Son."
In that same article Cardinal Kurt Koch, president of the Pontifical Council for the Promoting Christian Unity, was quoted as saying:
The main problem that we have today in the ecumenical dialogue with all the Protestant communities, is the lack of a common vision of the goal of the ecumenical movement. We have two different views. The Catholic view, (which) is also the Orthodox view, (is) that we will re-find the unity in faith in the sacraments and in ministries. Conversely, the vision that I find today in the Protestant churches and ecclesial communities (is that) of the mutual recognition of all the ecclesial communities as churches. In this Protestant vision, the goal of ecumenism presupposes a different understanding of "church." Rather than unity visible in sacrament and ministry, the Protestant vision sees "church" as simply a conglomeration or "addition [i.e. sum] of all these ecclesial communities." This is the view of the ecumenical goal that is very very difficult for us. … I think that the Reformation … has some basis in the division between Orthodox and Catholic, and when we can find new unity between Orthodox and Catholics, I think we have a better basis for the discussion between Catholics and Protestants," said Cardinal Koch.
This was reported in the following video:
In response, Matthew Block in a short article at First Things titled "The purpose of Ecumenism" wrote:
It's hard to argue with the cardinal's assessment. Some, indeed, many of the most prominent voices in mainline Protestantism seem to have approached ecumenical dialogue this way in recent years. They want merely for everyone to recognize everyone else as faithful Christians. "We'll keep our church; you keep yours. And we'll all just get along together, recognizing each other's churches as acceptable alternatives." There is a danger that real doctrinal differences may be underplayed or ignored in such an ecumenical framework, all in the effort to achieve "mutual recognition," as the cardinal says, of each other as equal manifestations of the Church.

But this is to seriously weaken the vision of Christian unity evoked in Christ's prayer in John 17. When Christ prayed that all Christians would be one, he didn't have in mind a unity in which doctrinal differences remain—Protestants believing one thing and Catholics another, and yet the two somehow assumed to be in fellowship with one another. Instead, he prayed that all would be sanctified in the truth—truth which is found, he says, only in the Father's word. We must agree on this truth, then, in order for our unity to be real. The goal of ecumenism cannot be unity in spite of differences; it must instead be to come to a point where doctrinal differences no longer exist, where doctrinal agreement has been achieved, and structural unity can therefore be enacted as a result.
Then at his General Audience on January 22, Pope Francis said:
Dear Brothers and Sisters, Good morning!

Last Saturday the Week of Prayer for Christian Unity began and will conclude this coming Saturday, the Feast of the Conversion of the Apostle St Paul. This invaluable spiritual initiative has brought Christian communities together for more than a century. It is a time dedicated to prayer for the unity of all the baptized, according to the will of Christ: "that they may all be one" (Jn 17:21). Every year, an ecumenical group from a region of the world, under the guidance of the World Council of Churches and the Pontifical Council for Promoting Christian Unity, suggests the theme and prepares reflections for the Week of Prayer. This year it was proposed by the Churches and Ecclesial Communions of Canada, and they made reference to the question St Paul posed to the Christians of Corinth: "Has Christ been divided?" (1 Cor 1:13).

Of course, Christ was not divided. But we should recognize with sincerity and pain that our communities continue to live in division that is scandalous. Division among us Christians is a scandal. There is no other word: a scandal. "Each one of you," St Paul wrote, "says, 'I belong to Paul," or 'I belong to Apollos,' or 'I belong to Cephas,' or 'I belong to Christ'" (1:12).

Even those who professed Christ as their leader were not applauded by Paul, because they used the name of Christ to separate themselves from others within the Christian community. But the name of Christ creates communion and unity, not division! He came to bring communion among us, not to divide us.

Baptism and the Cross are central elements of the Christian discipleship which we share. Division, however, weakens the credibility and effectiveness of our work in evangelization and risks stripping the Cross of its power (cf. 1 Cor 1:17).

Paul rebukes the Corinthians for their disputes, but he also gives thanks to the Lord "because of the grace of God which was given you in Christ Jesus, that in every way you were enriched in him with all speech and all knowledge" (1 Cor 1:4-5). These words of Paul are not a mere formality, but a sign that he sees primarily — and for this he sincerely rejoices — the gifts given by God to the community. The Apostle's attitude is an encouragement for us and for every Christian community to joyfully recognize God's gifts in other communities. Despite the suffering of division, which sadly still exist, let us welcome the words of St Paul as an invitation to sincerely rejoice for the graces God has given to other Christians. We have the same Baptism, the same Holy Spirit who gave us the Grace: let us recognize it and rejoice in it.

It is beautiful to recognize the grace with which God blesses us and, still more, to find in other Christians something we need, something that we could receive like a gift from our brothers and our sisters. The group from Canada who prepared the texts for this Week of Prayer did not invite communities to think about what they could give to their neighbour Christians, but urged them to meet with one another in order to understand what they all can receive each from the others. This requires something more. It requires much prayer, it requires humility, it requires reflection and continual conversion. Let us go forward on this path, praying for the unity of Christians, that this scandal lessens and that it may cease among us.
On that same day Dr. Paul Louis Metzger, the Founder and Director of The Institute for the Theology of Culture: New Wine, New Wineskins and Professor at Multnomah Biblical Seminary/Multnomah University, wrote:
How seriously do we who are Christians take Jesus' words recorded in John 17:23? Here we find Jesus praying to the Father on the eve of his crucifixion: "I in them and you in me, that they may become perfectly one, so that the world may know that you sent me and loved them even as you loved me." (John 17:23; ESV) Given the suffering that awaits him in John's account, we should realize just how important unity among his followers is to Jesus; it occupies his thoughts and prayers during his most troubling hours. In view of the Lord's concerns, how important is Christian unity to us?

We can hide behind claims that Christians are invisibly united through faith in Jesus Christ even in the midst of visible disunity. I seriously doubt that Jesus had in mind invisible unity that was somehow divorced from visible unity. Invisible unity must be visible; otherwise, it is illusory.
Yesterday R.C. Sproul posted the following:
Jesus prayed that those who would believe on Him would have a unity that unbelievers could see, that they might learn various things. He asked the Father that believers would be "made perfect in one . . . that the world may know that You have sent Me, and have loved them as You have loved Me." The love, concern, and compassion that we have one for another should be so atypical of the world that they serve as definitive proof that Jesus was not merely a great moral teacher but the second person of the Trinity, sent by God. This unity should also testify to the world that God loves believers just as He loves Christ. The clear demonstration of a supernatural work going on in the midst of the people of God shows the love, favor, and grace of God.
On this final day of the Week of Prayer for Christian Unity, in the liturgy we remember and celebrate the conversion of St. Paul. This conversion inspires us with hope that even the most zealous of persons fighting against the truth to the point of persecuting those walking in the truth, can be turned by the grace and mercy of God, and transformed by the faith and love which are found in Christ Jesus. If God can do so with Saul who became Paul, how much more so can He effect similar transformations among Christians presently divided against each other? The captain of the king's army could not even conceive how God could do what Elisha said God would do the very next day. (2 Kings 7:2) With the eyes of faith Elisha saw that with God all things are possible. Hence we too must pray and work diligently, with eyes of faith in the power of God, knowing that with God all things are possible, with unflagging hope that by God's supernatural help this goal can be attained, and that this self-sacrificial love from Him and for Him and for one another is the power of God in us by which He works to unite us to Himself and to one another in His divine unity.
In the Name of the Father, and of the Son, and of the Holy Spirit.
Lord Jesus, have mercy on us, your wayward children.
In our pride and vanity, we have followed our own ways,
And separated from Your perfect unity into so many quarrels and factions,
Thus creating scandal, and besmirching Your Holy Name.
Though the world is supposed to know You through our love for one another
And visible unity,
We have given only lip service to this love,
While dividing from each other in fragmentation upon fragmentation,
And then rationalizing or ignoring our divisions.
Please forgive us.
Forgive us for our schisms, for our failure to love
Even to the breaking down of the walls that divide us.
Please heal the divisions we have made,
And now make us each effective instruments of such healing.
Please cure the blindness by which we fail to see our divisions as divisions.
Allow us to see again that in union with You we are brothers and sisters
Having one Father in Heaven.
Give us courage to face and address that which still divides us,
Rather than avoid this unpleasant difficulty in cowardice, sloth, or self-deception.
Cast away from us the indifference by which we talk only to and amongst ourselves,
Or exalt ourselves above others.
Show us the path of true ecumenism, of grace, charity, and respect,
Relentless in pursuit of unity in the truth and love
Of the gospel You delivered once for all,
A supernatural unity for which You even suffered and died on the cross.
Fill us with your Holy Spirit,
And renew our Pentecost so that in and through us the confusion of Babel may be undone
First in our own house, among us who seek to follow You as Christians,
So that we may step out boldly, learn each other's languages,
And together proclaim one gospel,
As a united and shining city set on a hill before the whole world.
In the Name of the Father, and of the Son, and of the Holy Spirit. Amen.