Pope Francis, Atheists, and the Evangelical Spirit
May 23rd, 2013 | By
Andrew Preslar
| Category:
Blog Posts
Some interest has been generated in online news media by Pope Francis's recent homily in which he affirmed that atheists can accomplish some good in the created order, which provides a "meeting place" for them and religious believers. The Pope went on to say that atheists have been redeemed by Jesus Christ. I immediately took this to mean that atheists have been redeemed in the sense that Christ died for all men. We have all been "bought back" from sin and the devil, which opens up new possibilities for every human being. But some people apparently found more than a hint of universalism in the Pope's declaration.
Although Pope Francis was not directly addressing this issue, his remarks also called to mind the teaching of the Second Vatican Council that God's saving grace can by extraordinary means reach people who have never heard the Gospel, who yet, being moved by enabling grace, are seeking God even in cases where through no fault of their own they do not consciously acknowledge the true God (Lumen Gentium 16). Following a few remarks on the Pope's homily, I want to take this occasion to discuss the matter of salvation by extraordinary means of grace, relative to the direct evangelism that is enjoined upon the Apostolic Church by her Lord (Matthew 28:18-20). 
Redemption Accomplished
Pope Francis's point that atheists can and have done good works in the created order is simply common sense, and reflects the teaching of Vatican II (Gaudium et Spes 19-21). The point regarding universal redemption–as distinct from universal salvation–is clearly Catholic doctrine: Christ suffered and died for all human beings without exception (CCC 605; cf. John 3:16; 1 John 2:2). It is also Catholic doctrine, articulated at Vatican II, that God can and does work in both revealed and hidden ways to bring salvation to all persons, even though we might reject his grace and thus not be saved (Lumen Gentium 16; Gaudium et Spes 22; cf. Acts 10:34-35; Romans 2:14-15, 10:18). The key to understanding the Pope's remarks is to understand that there is a difference between being redeemed–as are all men (objectively), because of Christ's death and resurrection–and being saved or in a state of grace–as are only those who receive God's grace by faith and abide in his love.
It is also important to notice that the Pope was not teaching that atheists can be saved merely by doing good works. He made two distinct though related points; namely, that atheists can do good works and that Christ has redeemed everyone. For these reasons, we can "meet one another in doing good." Although no one is saved by good works in the sense of being translated from spiritual death to life (Council of Trent, Session VI, Chapter 8), good works can be a kind of preparation for both direct evangelism (Acts 10:1-2, 34-35) and those obscure, extraordinary means of grace by which people who have never heard the Gospel with their ears might be saved (Lumen Gentium 16).
Of course, the Pope's point about the universality of the Atonement is disputed by Calvinists, and the teaching of Vatican II concerning the possibility of salvation apart from explicit faith in Christ is widely debated in non-Catholic Christian circles. In what follows, I want to briefly describe how I, as a Catholic, think about the latter issue, with special reference to evangelism.
Emeth versus Evangelism?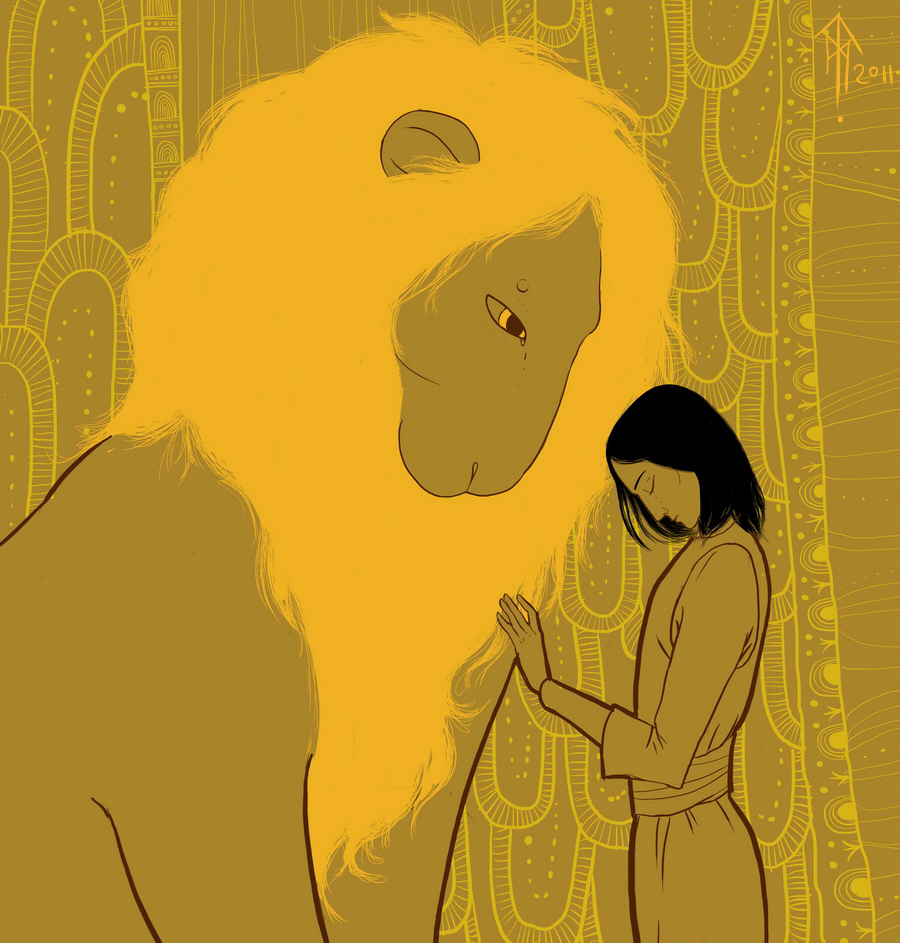 Many of us are familiar with the scene towards the end of C. S. Lewis's The Last Battle in which Emeth, a Calormene soldier and devotee of the demon Tash, is cast into the "next life" and there greeted by Aslan as a beloved son. Aslan informs the abashed man, who had verbally opposed the Great Lion all his life, that in his heart, as evidenced by his character, he had really been seeking Aslan all along. As a conservative, Evangelical Protestant, I always accepted this as a good story–there was a rummy sort of something "fitting" about Aslan's interpretation of Emeth's life. But I overtly rejected it as a literal bit of soteriology because of what I perceived to be a contradiction with the implications of many passages in the Bible. Now, of course, on the basis of the teaching authority of the Catholic Church, I accept the possibility of salvation by extraordinary grace through implicit faith, though I confess to still being a little afraid of such grace and generosity, especially because it surpasses my own understanding.
The most obvious objection to "Emeth" is this: "Well, so much for missionaries and evangelism and baptism and all of that." Like Rachael Lynde, the Presbyterian "church lady" in the Anne of Green Gables series, we can be vexed to hear that some "heathens" might be saved not only in spite of our own best efforts but even apart from them. But of course that would be a rather self-regarding and legalistic way to think about the situation. It seems more reasonable, more generous and humane, to respond to the possibility of an Emeth by doing what the Church has always done: send missionaries to the ends of earth (including just next door) to bring the Gospel, in word and sacrament and loving-kindness, to everyone for whom Christ died–including atheists (cf. the Second Vatican Council's Decree on the Mission Activity of the Church, Ad Gentes). For, if anything, it should be a source of motivation to think that there might be people "out there" who are primed, so to speak, for the Gospel, having already been inwardly moved by grace, as well as people who have so responded to this grace that they have been converted and united to Christ in a mysterious manner. Evangelism not only proclaims the word of God, it is preceded by the work of God.
Talking about extraordinary means of grace and the possibility of salvation for each person who has ever lived can given rise to at least an implicit assumption that just about everyone is somehow, more or less consciously, striding along the straight and narrow path towards the pearly gates. Thus the seeds of indifferentism and presumption are sown. But it is easy to discover that not everyone is in a state of grace, i.e., rightly related to God. Some of us can figure this out just by paying attention to the example of humanity nearest to hand, namely, oneself. In my own life, there have been times when I have turned away from God, despising the things of Heaven, in order to greedily pursue my own path towards Hell. And more than once, grace has broken in like a tidal wave, wrecking my own private Isengard. Among the floatsam and jetsam, in the washed out result, I find joy and peace, which is naturally something that I want to share, particularly because it stands to reason that there are a lot of other people just like me–desperately in need of God's grace, which he abundantly provides to sinners.
Such is the love of God. And doesn't love compel one who has found Christ (perhaps for the four-hundred-ninetieth time) to in some way "be Christ" to the next person who comes along? It seems to me that that is the gist of the evangelical spirit. It springs up from within, like living water. The Second Vatican Council's teaching on salvation can be twisted to suit nefarious ends or attitudes, such as religious indifference and presumption. The most obvious solution for these and related problems is to fix the twister, perhaps through more fully explaining and exploring the implications of this teaching in its broader dogmatic context (cf. the Declaration from the Congregation for the Doctrine of the Faith, Dominus Iesus, On the Unicity and Salvific Universality of Jesus Christ and the Church).
Conclusion
The Gospel was made for simple minds, but there is a certain kind of simplistic mindset that can only see or reason about particular points in isolation. In this way, the theological tapestry of Catholicism is considered according to either warp or woof, but never the whole. The whole of Catholic theology includes both universal redemption and particular salvation, both nature and grace, both "Emeth" and evangelism; thus, to suppose that we must opt for one or the other of these is simply to miss the picture.