"Do You Want to Go to Heaven?"
Nov 8th, 2012 | By
Andrew Preslar
| Category:
Blog Posts
For many Evangelical Protestants, the most important point of Christian doctrine is expressed in the affirmation: "I know for sure that I will go to Heaven when I die." This kind of certitude about one's eternal destiny is perhaps the biggest "selling point" for a large segment of Evangelical Christianity, as testified by innumerable gospel tracts. Of course, not all Evangelicals teach that such certitude is warranted. Lutherans, Wesleyans, Arminians, and other Protestant groups each deny the doctrine of eternal security (once saved, always saved). Calvinists sometimes insist that "eternal security" as popularly preached is quite different than "the perseverance of the saints," theologically understood. So the difference on this point of doctrine (and all that goes along with it, experientially) is not only an issue that divides Protestants and Catholics.
However, Reformed Protestants do join chorus with the proponents of eternal security in decrying the teaching that it is indeed possible for a Christian to fall from grace by committing mortal sin, thus forfeiting his eternal inheritance. [1] Catholics in particular are supposed to compound the putative problem by imposing the "sacramental system" upon the faithful. At least a lapsed Methodist does not have to go to sacramental Confession to get right with God! The sacramental system (Confession and obligatory Mass attendance in particular) is supposed to constitute a wearisome form of toil, especially as compared to resting in the promise of Heaven (as understood by many Evangelicals) whose one condition is a one-time assent of faith.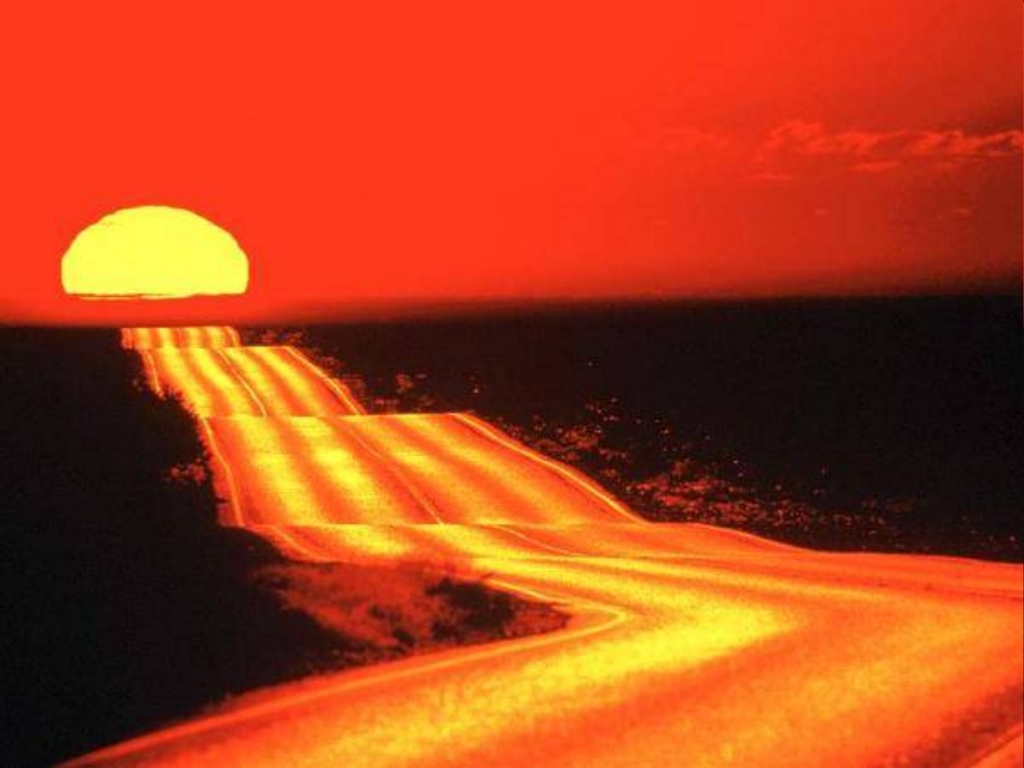 This objection to Catholic soteriology can be brought into focus by considering the obligation of Catholics to attend Mass on Sundays, such that willful refusal to go to Mass, when it is possible to do so, is considered to be a mortal sin. "So do you mean to say that if a Catholic decides to skip Mass on Sunday, and then drops dead on Monday, he will go to Hell?" The question is sometimes asked sincerely, sometimes rhetorically, but in either case it calls for careful consideration. In what follows, I will focus on the Sunday obligation by way of responding to the more general criticism that salvation according to Catholicism fails to pass muster as "good news" due to what are supposed to be the conditions for continuing in the grace of God that brings salvation, culminating in Heaven.
Specifically, I want to respond to this criticism by answering the following questions: (1) What, fundamentally, is the Mass? (A partial answer to this question is suggested by noting that Byzantine Catholics and the Orthodox refer to this liturgical service more descriptively as "the Divine Liturgy".) (2) What is Heaven? (3) What is the relation between going to Mass and going to Heaven? I will be answering these questions from a Catholic perspective. My goal is not to make an independent case for the Catholic view on each point, nor to exhaustively present the Catholic position. Rather, I will argue that Catholic soteriology, with its sacraments and obligations, makes a lot of sense if we grant that the million-dollar soteriological question is not "Do you know for sure that you will go to Heaven when you die?" but rather: "What is Heaven?" [2] I will then argue that once that question is answered, the most important existential question immediately becomes: "Do you want to go to Heaven?"I will then explore the significance of this question relative to the obligation to attend Mass / the Divine Liturgy on Sundays and other important feast days throughout the liturgical year.
If Heaven is just whatever anyone happens to think is awesome, then the answer to the last question would invariably be "Yes," and the question about knowing for sure that you are going to Heaven would perhaps be more psychologically pressing. But if Heaven is not just whatever anyone happens to think is awesome, then one cannot answer the question "Do you want to go to Heaven?" without some careful preliminary inquiry. From a Catholic point of view, the Mass is of particular relevance to that inquiry.
1. According the Catechism of the Catholic Church, what we commonly call "the Sunday obligation" is based in divine revelation, specifically in the third commandment (Deuteronomy 5:12), which is applied in the New Covenant in that the people of God are forbidden to forsake the assembling of themselves together (Hebrews 10:25). [3]  The Lord's Day, Sunday, is the particular day of the week upon which Christians are called to assemble themselves together to hear the word of God and share in the breaking of the bread, giving thanks (eucharistia) to God in the name of Jesus Christ. When we choose not to go to Mass on Sunday, we have forsaken the assembling of ourselves together, contrary to the express will of God.
Admittedly, the word "obligation" does not in itself fully convey the spirit of the eucharistic liturgy. "Fulfilling our obligation" is perhaps an unfortunately pedestrian way to refer to the assembling of ourselves together for eucharistia. But this inadequacy of phrase does not imply the falsity of the principle. Romantic love and family devotion are not reducible to a set of obligations; nevertheless, it is true that married couples are obligated to one another in many ways; parents are also obliged to care for their children, children are obliged to honor their parents, and so on. Many of the most fundamental, joyful, and mysterious things in this life are full of obligations. The phrase "Sunday obligation" specifies one aspect of our right response to the heavenly Bridegroom's call to His Mystical Bride: we are supposed to go to Him. Just as the loving Bride comes to her Husband, we "go to Mass." The doctrine of the Real Presence entails that going to Mass is coming to Christ, who is really, substantially present in the Eucharist. Of course, we come to Him only because He has first called us, and we receive Him only because He first comes to us in the consecrated Gifts, giving Himself to us and for us, Body, Blood, Soul, and Divinity.
By going to Mass, we draw near to Christ, with the saints and angels in Heaven, praising God and proclaiming, "Holy, Holy, Holy, Lord God of Sabbaoth, Heaven and Earth are full of your Glory. Hosanna in the highest. Blessed is He who comes in the Name of the Lord. Hosanna in the highest." In short, the Mass is Heaven on earth. [4] This understanding of the Eucharist should give us some sense of why "skipping Mass" is a mortal sin. It is an act of spiritual adultery, in which we refuse the call of our true Lover, and run instead into the embrace of a false god (i.e., whatever it is that we prefer over going to Mass on Sunday). Such is the gist of every mortal sin.
2. Heaven, which is partly revealed to us in Sacred Scripture and the Church's liturgy, is not an amoral amusement park for persons more or less indifferent towards God. Much less is Heaven an immoral playground for persons in pursuit of sin. God requires holiness for entrance into Heaven, because He is holy, and to be in Heaven is to be in His Presence in such a way that we "shall see Him as He is." God has provided the means for sinners to become holy, and so enter into the joy of Heaven, because He is love. God loves us. He loves us so much that He gives nothing less than  Himself to us. God's love is so great that He gives Himself to us by becoming one of us, hypostatically uniting our nature to Himself in the Incarnation of the Son, who loves us so much that he died for us, rose again, and ascended to Heaven, taking humanity itself into the very Holy of Holies. This is the Heaven to which God calls his holy ones, once and for all at the end of time, here and now in the breaking of the bread. Our participation in the latter is a participation in, and a preparation for, the former.
3. From these considerations, it follows that to forsake the eucharistic assembly is to turn one's back upon Heaven. When we "skip Mass" we are deciding that we would rather be elsewhere than in the presence of God the Father, with the angels and saints, in that perfect act of worship which is the presentation of the sacrificial Lamb of God to the Father in the communion of saints (Revelation 5:6). Someone who refuses to go to Mass or commits any other mortal sin and yet maintains, at the same time, that he "wants to go to Heaven" is substituting a false image of Heaven for the real thing, or else he is presuming that he will be granted repentance and reconciliation at some time in the future, though he declines fellowship with God in the present. But even as God does not force us to go to Mass, He will not force us to go to Heaven if we die with our backs turned towards Him. [5] The gift of eternal life is a present blessing and a high calling, which is essentially, in both respects, communion with the Holy Trinity. Human beings can enter into this communion because the man Jesus Christ has thrown the heavenly gates wide open, bringing to light life and immortality. He is the Way to the Father, in the Holy Spirit. God gives grace for the journey and eternal life in the end to those who abide in Christ and follow Him, seeking for glory, honor, and immortality (Romans 2:7).
So much that can seem strange and objectionable in Catholic soteriology is, I think, largely explicable if we take the nature of Heaven as the starting point of our inquiry into the doctrine of salvation. Nor is this approach arbitrary, because the best way to understand a thing is to understand its purpose, or end. The purpose of salvation is to bring us to Heaven. Abiding in charity (which is the principle of good works) and participating in the Church's liturgy are fitting conditions for entering Heaven, because charity and divine worship are the very life of Heaven. For those who want to go to Heaven, fulfilling these obligations is not an oppressive burden, but a present blessing and a joyful preparation. The way is sometimes difficult, and the desire for Heaven sometimes wanes. But so long as we have faith, there is always hope, and so long as we have hope, the warnings against disobedience are not a reason for despair but a call to vigilance and, when necessary, repentance.
Therefore, brethren, since we have confidence to enter the sanctuary by the blood of Jesus, by the new and living way which he opened for us through the curtain, that is, through his flesh, and since we have a great priest over the house of God, let us draw near with a true heart in full assurance of faith, with our hearts sprinkled clean from an evil conscience and our bodies washed with pure water. Let us hold fast the confession of our hope without wavering, for he who promised is faithful; and let us consider how to stir up one another to love and good works, not neglecting to meet together, as is the habit of some, but encouraging one another, and all the more as you see the Day drawing near. For if we sin deliberately after receiving the knowledge of the truth, there no longer remains a sacrifice for sins, but a fearful prospect of judgment, and a fury of fire which will consume the adversaries. (Hebrews 10:19-27; RSV)
__________
[1] Some proponents of eternal security do affirm that a true believer can forfeit his or her eternal inheritance, but insist that "inheriting" the kingdom of Heaven is a separate matter from "entering" the kingdom of Heaven. According to this teaching, everyone who has ever been justified by faith alone will go to Heaven when they die, but they will not all inherit eternal life. Christians who fail to persevere in good works are allowed into Heaven as children of God, but like Ishmael and Esau they have no inheritance in the Promised Land. The main appeal of this school of thought is that it offers a version of "once saved, always saved" which promises not only Heaven but also the absolute certitude of going to Heaven apart from any works whatsoever, as works are not considered to be either a cause or condition of final salvation nor a necessary evidence of initial salvation. Any passage of Scripture that seems to place a condition, other than a one-time assent of faith, upon receiving eternal life (or entering the Kingdom of Heaven) is automatically treated as though it referred to a reward or inheritance as distinct from the free gift of eternal life.
[2] In taking this line of inquiry, I am not denying the importance of assurance, I am only questioning the primacy of assurance in the doctrine of salvation. For a Catholic understanding of assurance, see the post (and subsequent comments), St. Thomas Aquinas on Assurance of Salvation.
[3] Catechism of the Catholic Church, 2174–83.
[4] Cf., Revelation 4–5. For more biblical-theological detail on this point, see Scott Hahn, The Lamb's Supper: The Mass as Heaven on Earth.
[5] It could be argued that Luke 14:23, particularly as interpreted by St. Augustine (Letter 173), stands as evidence against the point that God will not force anyone to enter Heaven against their will. St. Augustine thought that this passage justified using force to compel schismatics (in this case, the Donatists) to rejoin the Catholic Church; however, this forced reunion was not considered to be an end in itself. Rather, Augustine desired the forcible, external reconciliation of the Donatists in order that they might "find the feast of salvation." But St. Augustine did not believe that everyone who finds that feast in this life (i.e., everyone who is visibly in the Catholic Church) finds it unto salvation (presently or eschatologically). Not everyone who is in the Church is ipso facto properly disposed to participate in the Heavenly banquet (the Eucharist). Catholics as well as heretics and schismatics can commit mortal sins. Mortal sin, without repentance, is a barrier to salvation and (consequently) to Heaven, and mortal sin necessarily involves a free act of the will. Thus, compelling someone to enter the Church is not the same thing as compelling them to enter Heaven. Even those who interpret Luke 14:23 as teaching that God compels people to come into the Kingdom typically maintain that He does this by monergistically changing their wills, such that they willingly enter Heaven. This interpretation is also compatible with my point that no one is forced into Heaven against their own will.