Papacy Roundup
Aug 2nd, 2012 | By
David Anders
| Category:
Blog Posts
There has been a great deal of discussion at CTC about the rational superiority of the Catholic interpretive paradigm  over the Protestant interpretive paradigm. As Michael Liccione, and others, have pointed out, Protestantism has no principled way to differentiate dogma from theological opinion – no coherent way even to identify the contours of Christian doctrine – that does not reduce to question begging or subjectivism. Catholicism, by contrast, posits an objective way to draw such distinctions.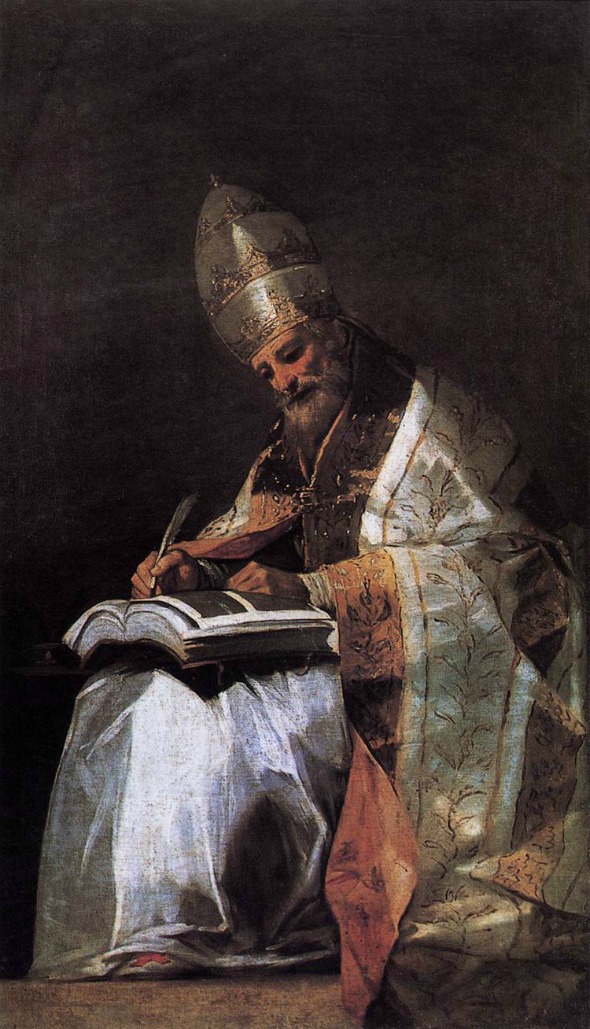 St. Gregory the Great [AD 540 – 604]
Francisco de Goya y Lucientes (1797)
But the logic and coherence of a system does not make it true. It is also important to recognize that there are objective, biblical, and historical grounds for finding the Catholic claims credible. (Whereas the biblical and historical case for Protestantism is weak and contradictory.)  Catholics refer to these evidences collectively as The Motives of Credibilty. This evidence is not sufficient to compel the assent of faith. (It wouldn't be faith, then, it would be knowledge.) But it is sufficient to show that the assent of faith (aided by divine grace) is rational.
We have treated some of this evidence – especially for the divine foundation of the Church and Papacy – before. What follows is a brief roundup of some of those articles.
Christ founded a visible Church and Magisterium
The Papacy in Scripture and History:
The witness of history against key Protestant doctrines
Philosophy and the Papacy