The Gift of Salvation
Jun 7th, 2012 | By
Andrew Preslar
| Category:
Blog Posts
,
Catholic Life and Devotion
Despite my objections to some of Dr. Leithart's recently expressed opinions about the Catholic Church vis-a-vis his own Reformed catholicity, I regularly visit his website for the purpose of gathering in the little jewels of wisdom scattered along his literary shore. I found a particularly striking gem this morning, which called to mind something that I have long thought about the gift of salvation.
In his post, "Gift V. Commodity," Dr. Leithart quotes Margaret Visser, from her book The Gift of Thanks: The Roots and Rituals of Gratitude:
In opposition to the invading force of cold, calculating, purely material Commodity relations now stood the ideal of the Gift, freely offered by the giver, unearned by the recipient, warmly expressive of love, tending to arouse gratitude, generative of return gifts, creative of a cycle, a dance, of reciprocal affections.  Markets are about quantifiable results; gifts are concerned with people's feelings and intentions. Commodities earn profits; gifts, expressing and encouraging personal relationship, give increase.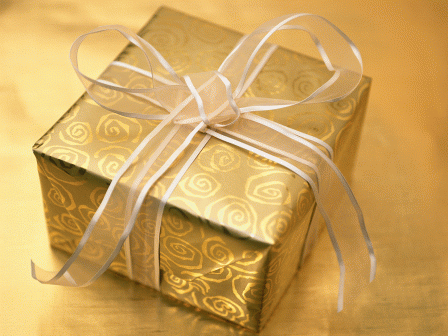 This is excellent insight, though Leithart's own qualifications regarding the nature of the market are worth considering. Many years ago, I realized that I had been thinking of "my salvation" more as an objective commodity than a personal gift, more as a possession than a reciprocal relationship. But being adopted into God's family by the grace of Christ crucified is not like being given a high definition television by a complete stranger or a receiving a million dollar check from Publishers Clearing House. Rather, salvation is more like Ephesians Chapter 2 (covenantal) and Revelation Chapter 5 (liturgical). Several years after making that discovery I became Catholic, entering into the fullness of the Church's sacramental life that comes from Christ, which is a gift that keeps on giving.