Pope Pius XI Addresses the Federal Vision Controversy
May 19th, 2011 | By
Taylor Marshall
| Category:
Blog Posts
Pope Pius XI Addresses the Federal Vision Controversy. Alright, not exactly, but His Holiness comes pretty close in his 1928 theological defense (in Mortalium Animos) of the one and only Church Christ founded. In paragraph six, he explains why the Church of Christ must be a visible and united communion and that it cannot be invisible or a mere "federation."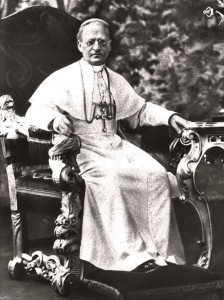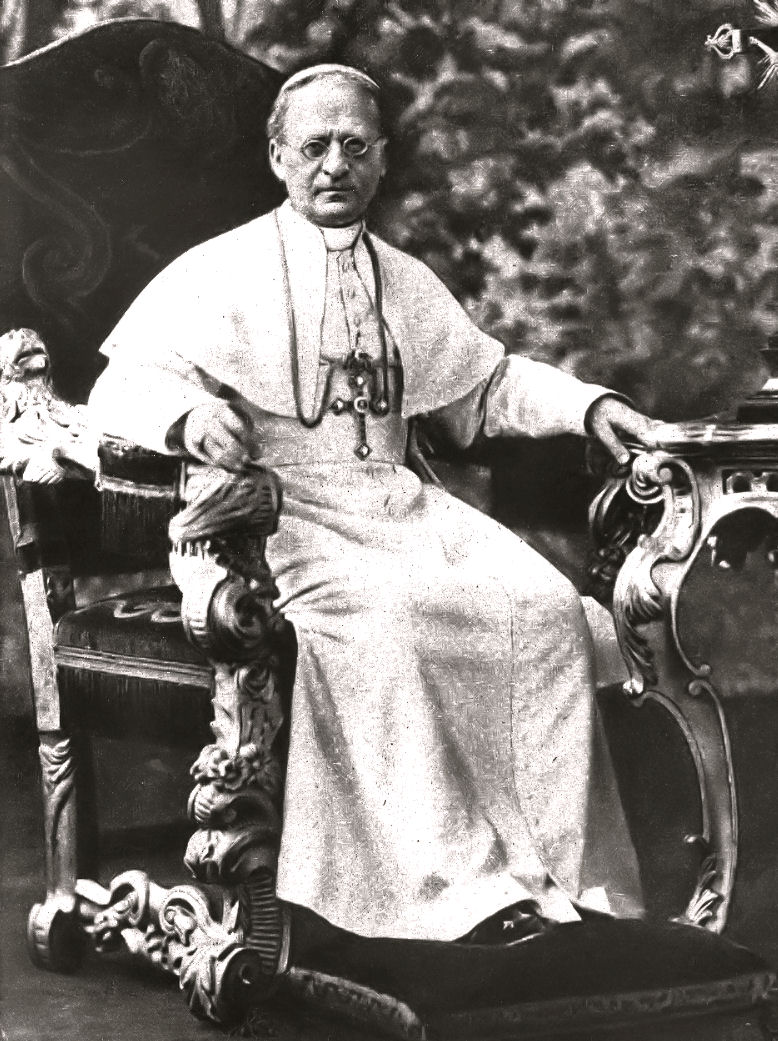 His Holiness Pope Pius XI
Visible Vicar of Christ
in the Visible Church of Christ
I find it noteworthy that His Holiness speaks against a kind of ecclesiology that identifies itself a "federation" since the Latin foedus is often translated "covenant" as in "covenant community" – a phrase commonly employed by Presbyterian to describe the Church of Christ. Catholics don't deny that the Catholic Church is a "covenant community" but it's 100 times more than that! It's also noteworthy, that so-called "high-church" Presbyterians have to lean on terms like "federal vision" since they have a faulty ecclesiology but a willingness to say that it's more than a mere voluntary association.
Enough rambling. Here's the meat of Pope Pius' argument. I hope that you'll also notice and respect the biblical theology montage that the Holy Father paints for us regarding the visibility of the one and only true Church of Jesus Christ:
Further, We believe that those who call themselves Christians can do no other than believe that a Church, and that Church one, was established by Christ; but if it is further inquired of what nature according to the will of its Author it must be, then all do not agree. A good number of them, for example, deny that the Church of Christ must be visible and apparent, at least to such a degree that it appears as one body of faithful, agreeing in one and the same doctrine under one teaching authority and government; but, on the contrary, they understand a visible Church as nothing else than a Federation, composed of various communities of Christians, even though they adhere to different doctrines, which may even be incompatible one with another.

Instead, Christ our Lord instituted His Church as a perfect society, external of its nature and perceptible to the senses, which should carry on in the future the work of the salvation of the human race, under the leadership of one head,[4] with an authority teaching by word of mouth,[5] and by the ministry of the sacraments, the founts of heavenly grace;[6] for which reason He attested by comparison the similarity of the Church to a kingdom,[7] to a house,[8] to a sheepfold,[9] and to a flock.[10]

This Church, after being so wonderfully instituted, could not, on the removal by death of its Founder and of the Apostles who were the pioneers in propagating it, be entirely extinguished and cease to be, for to it was given the commandment to lead all men, without distinction of time or place, to eternal salvation: "Going therefore, teach ye all nations."[11]

In the continual carrying out of this task, will any element of strength and efficiency be wanting to the Church, when Christ Himself is perpetually present to it, according to His solemn promise: "Behold I am with you all days, even to the consummation of the world?"[12] It follows then that the Church of Christ not only exists to-day and always, but is also exactly the same as it was in the time of the Apostles, unless we were to say, which God forbid, either that Christ our Lord could not effect His purpose, or that He erred when He asserted that the gates of hell should never prevail against it.

5. Mark xvi, 15.

6. John iii, 5; vi, 48-59; xx, 22 seq; cf. Matt. xviii, 18, etc.

7. Matt. xiii.

8. cf. Matt. xvi, 18.

9. John x, 16.

10. John xxi, 15-17.

11. Matt. xxviii, 19.