Son of a tu quoque
Feb 11th, 2011 | By
Andrew Preslar
| Category:
Blog Posts
Okay, the penny finally dropped. I kept coming across the observation that the Catholic Church has not an infallible list of infallible doctrines. [1] At first, this observation concerning the lack of an infallibly taught, exhaustive list of infallibles (which list is just one among the infinite number of non-existent infallible things) seemed to me to have little point other than to prod and poke in the spirit of sophomoric fun. But now I think that this repeated observation is not only a taunt, it is a son of the tu quoque.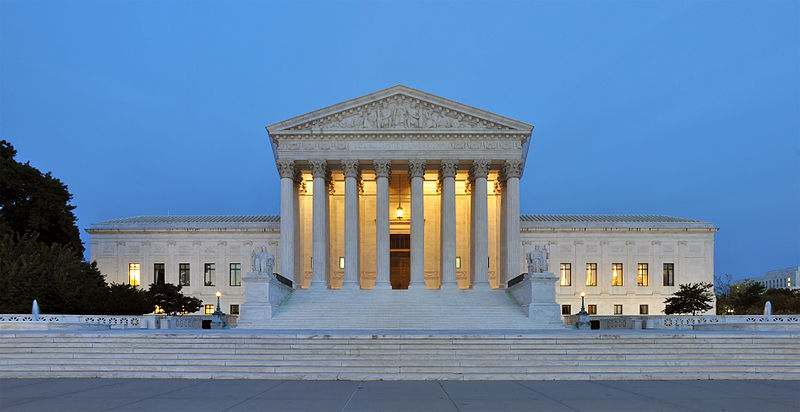 An Infallible List of Infallible Books
Catholics claim that Protestants are at a disadvantage when it comes to believing the truth revealed in Sacred Scripture, because Protestants, unlike Catholics, do not have indubitable grounds for identifying which writings are Sacred Scripture. Given the historical case for Jesus of Nazareth as a man truly sent by God (miraculous attestation, etc.), more specifically, given the historical reliability of the New Testament, we can make a good case, based on Jesus' testimony, that certain writings are, in some special sense, the word of God. But not every writing, neither in the Jewish, nor Catholic, nor Protestant Bible, is directly grounded in Jesus' divine authority as attested solely by history. If the Church has not been given a share in her Lord's authority, then everyone's Bible is potentially a mixed bag: the written word of God jumbled up with other stuff.
The Catholic Church, however, believes that she has been gifted with a participation in the divine authority of her Head. Thus, the Church can and has definitively adjudicated the matter of which writings are, and which are not, Sacred Scripture. The exercise of this divine gift of authority supplies people with grounds for faith, over and above opinion, in our subjective response to the word of God. We can believe what Sacred Scripture says, because by way of believing the Church we know what Sacred Scripture is. And in the same way we know, over and above the fallible results of our own best exegesis, what Sacred Scripture means.
… but No Infallible List of Infallible Lists
But here's the rub: Even as there are,  and have long been, disputes among Christians (and between Jews and Christians) over the Canon, there are, among Catholics, disputes about magisterial teachings as regards whether they are irreformable. This observation is then used as an epistemological parity argument: Not only must Catholics use private judgment to identify the Church, we must use private judgment to discern cases in which the Church has taught infallibly, and cases in which she has not taught infallibly; and, of course, our private judgment is very fallible.
It is true that Catholics do not have an infallible, exhaustive list of infallible teachings. What we have are instances of self-proclaimed infallible (irreformable) teachings, other instances of irreformable teaching identified by common consent and inference, more or less clear from case to case, and instances of irreformable teaching  that has been infallibly identified by self-proclaimed irreformable teaching.
The problem for the son of a tu quoque argument, however, is that it only works to establish epistemic parity between Catholics and Protestants if Catholics cannot identify any instance in which the Magisterium has taught infallibly. It does not work if Catholics cannot identify every instance of such teaching. And of course, to avoid an infinite regress, the buck must ever stop at private judgment in the order of communication. But this does not reduce the Catholic believer to the same epistemic condition as the Protestant. Bryan and Neal explain the difference between two types of interpretive finality in their article, Solo Scriptura, Sola Scriptura, and the Question of Interpretive Authority:
In a communication, the individual receiving that communication is, by definition, the terminus of the movement whereby knowledge is transmitted. He is, in that sense, the final interpreter. But he is not thereby the final interpretive authority in the sense of a terminus in an order or hierarchy. He may be the terminus of the motion of the communication, while remaining subordinate in the order of interpretive authority.
To understand anyone, be he pope, prince, or pauper, you have to be able to "read" the communication by some means, in whatever form it is given. That is the least extent to which natural knowledge and private judgment are involved in communication, and presupposed by every act of explicit faith, in response to the communication of the Gospel. But this only brings us back to papa tu quoque, upon whom the son is completely dependent.
Reformation Ad Infinitum?
The key to recognizing an instance of irreformable teaching is actually not shrouded in interpretive mystery. The key is simply to recognize the visible Catholic Church, just as the key to recognizing the decision of a court of law is to recognize the court. Of course, some decisions can be overturned by appeal to a higher court. Catholics are not the only Christians familiar with such a process, but the Catholic Church is distinguished from other Christian bodies by virtue of a visible supreme court (the Magisterium) whose decisions (i.e., doctrinal definitions) cannot be appealed. The decisions of the lower courts (e.g., local councils) are authoritative in their own right by a sort of participation in the total authority of the Church. Not all of these decisions have been clearly recognized as expressing the mind of the (whole) Church, and some such decisions have been overturned by a higher interpretive authority. But this process is not open-ended, as it is and ever must be in Protestantism.
Are there gray areas? Yes. Do Catholics disagree among themselves on some matters of doctrine, including the interpretation of Sacred Scripture, the Church Fathers, and Magisterial documents? Of course. [2] I am all for Romanism, and I have some romantic notions about Rome, but neither my Romanism nor romanticism is predicated upon the idea that everything is crystal clear across the Tiber. What does lie beyond that river, among many wonderful things, and what is to be found no where else on earth, is a living, visible, interpretive authority, able to bind and loose, to say "yes" or "no," for all Christians, for all time.
__________
[1] This isn't exactly the correct way to state the case. As Avery Dulles pointed out in Magisterium (Sapientia, 2007, p. 66): "Strictly speaking, infallibility is a property of the Magisterium in its activity of teaching, not a property of magisterial statements." As it turns out, this inexactitude of phrase is difficult to avoid. Properly speaking, an infallibly taught doctrine is "irreformable"–it cannot be overturned.
[2] Blessed John Henry Newman had some instructive things to say about private judgment in the Catholic Church, compared to the same in Protestantism. Some of his more pointed observations are found here.