Some Preliminary Reflections on Mathison's Dialectic
Feb 25th, 2011 | By
Neal Judisch
| Category:
Featured Articles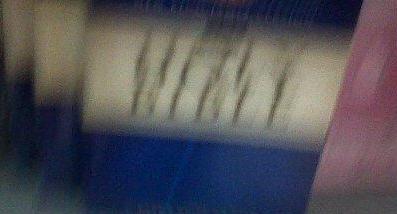 I.
About a decade ago, Keith Mathison wrote a book called The Shape of Sola Scriptura. In this book he specified a distinction between
Solo Scriptura: The Bible is the Christian's only authority,
and
Sola Scriptura: The Bible is the Christian's only infallible authority; however, the Church, the true bishops, the regula fidei, possess real but fallible and derivative authority for Christians as well.
Call the thesis that there is a principled distinction between Solo Scriptura and Sola Scriptura the "Distinction Thesis."
This thesis (he argued) is important for two reasons.  First, Solo Scriptura conflicts with the testimony of Scripture, and leads to hermeneutical and ecclesial chaos.  Sola Scriptura does not.  Second, (he continued) Catholic critics of Protestantism rely implicitly or explicitly on the assumption that Protestantism commits one to Solo Scriptura.  Many of the arguments Catholics have given against Solo Scriptura have merit.  These criticisms do not, however, impugn Sola Scriptura, which is the historic Protestant position.  So once the distinction between them is drawn, it becomes evident that Catholic arguments against "Scripture Alone," rightly understood, misfire.
A year or so ago, Bryan Cross and I wrote a critique of The Shape of Sola Scriptura in which we criticized the Distinction Thesis.  We argued that the distinction between Solo Scriptura and Sola Scriptura is, as we put it, "not principled."  (Call this the "No Distinction Thesis.")  By this we meant to indicate inter alia that the problems besetting Solo Scriptura, such as those detailed by Mathison, apply in equal measure to Sola Scriptura.  This is because in both cases the ultimate interpretive authority will remain the individual Christian, who is (on Sola) called upon to assess which bishops are "true," which church is "the Church," what the content and meaning of the regula fidei is, how it ought hermeneutically to be applied, and so forth – all of which need doing by way of a prior interpretation of the Bible's doctrinal content.  (That's where Solo creeps back in, we cleverly pointed out.)  Not wishing merely to curse the darkness, we lit a candle: "embrace apostolic succession," we advised, "and you can avoid the problems inherent to (Solo and) Sola Scriptura."  For the most part, everyone took our advice and the angels in heaven rejoiced.
Mathison's recent reply to us consists in an extended historical and Scriptural case against the doctrine of apostolic succession (and additional doctrines distinctive of Catholic ecclesiology), and a comparatively shorter defense of the Distinction Thesis.  Both main sections of his paper could stand alone as articles in their own right.  But stand together they do, and by design.  So the question I wish to consider is, What is the dialectical strategy, or argumentative structure, that integrates these two sections into one coherent whole?  How does the overall argument of Mathison's article hang together?
This is an important question to ask, not only because we (like the Royal Society) seek to think the author's thoughts after him, but also because we wish to keep track of the original dispute – the initial claims, arguments, the counterarguments, and so on – without allowing related matters of theological import to obfuscate or to derail it.
"Ah.  Here is where he ducks his obligation to defend apostolic succession.  Lampe: 1; Judisch: 0; Mathison: TKO."
Well, sort of, but not really.  Our article did indeed contain a kind of indirect argument for apostolic succession: given the shared convictions about the unbiblical and pernicious nature of Solo Scriptura, and given the reduction of Sola Scriptura to it, we claimed, apostolic succession is the option to take.  That's what we said.  And it's of course perfectly legitimate for Mathison to contest any link in this inferential chain, including the last; this is to my mind especially and obviously so when the celebrated Tu Quoque is the matter at issue.  So in certain respects apostolic succession can't and should not be ignored.
That's the "not really" part.  Here's the "sort of" part.  Recall that Bryan's and my commendation of apostolic succession was neither preceded by nor predicated upon a direct (historical or Biblical) case for the truth of the doctrine.  For, at least as we saw things, the arguments we mustered for the No Distinction Thesis did not require us to build such a case.  That's because we nowhere saw ourselves as deploying explicitly or enthymematically a premise to the effect that apostolic succession (or "Catholic ecclesiology") is right.  And, looking back, it remains entirely unclear where in our argument we could try to stick a premise like that, or what the purpose of trying to stick it somewhere would be.
Supposing we weren't fooling ourselves in so thinking (it is, of course, Mathison's contention that we were), it needs noting that even if Mathison has provided us with weighty historical and Biblical evidence placing apostolic succession in doubt, this could not serve to show that the distinction between Solo Scriptura and Sola Scriptura is viable after all, or that the latter does not in the relevant sense reduce to the former.  That is, such evidential considerations against apostolic succession could not establish the Distinction Thesis.  (Nor could they undermine the No Distinction Thesis; maybe the Anabaptists have this one sewn up.)  But our arguments targeted precisely this thesis, and they did so (so we thought) without reliance on apostolic succession as a premise, suppressed or otherwise.  So how, exactly, does Mathison's critique of apostolic succession (the bulk of his paper) relate to the thing we were arguing about, the thesis that there is no principled distinction between Mathison's two construals of "Scripture Alone?"
The fundamental idea is something like this:
(P)  The thesis that there is no principled distinction between Solo Scriptura and Sola Scriptura appears true or plausible to the inquirer if and only if the inquirer presupposes Catholic ecclesiology.
That is: if one "presupposes" Catholic ecclesiology, the distinction becomes "invisible" to one.  Conversely, if one refrains from "presupposing" Catholic ecclesiology, the distinction becomes or can be made "visible" to one.  (The visual metaphors are Mathison's.)
(P)'s probably going to need some refinement, and certainly some interpretive attention.  I'll get to that just below.  For now let's complete the thought and specify how (P) (or some similar (P)-ish assertion) binds together the apostolic succession section and the Distinction Thesis section of Mathison's paper.
It's like this: Because apostolic succession is essential to Catholic ecclesiology, Mathison wants to vitiate it, with the aim at least of explaining why he himself does not presuppose Catholic ecclesiology, and perhaps in hopes of getting others to doubt it or refrain from presupposing it as well.  This accomplished, according to (P), the principled distinction between Solo Scriptura and Sola Scriptura will become "visible" to the inquirer – if not immediately, at least when a few supplemental explanations are made, or a few arguments for the No Distinction Thesis rebutted.  That is, once the Catholic presuppositions (concerning apostolic succession) are jettisoned, Mathison's distinction between Solo and Sola Scriptura will (or can be made to) emerge, and our arguments for the No Distinction Thesis will be exposed as "circular and question-begging."  This is the dialectical or strategic purpose of including in his paper a lengthy section criticizing apostolic succession.
If Mathison were right about this (the stuff in (P)), I suppose it would be incumbent on us to mount a defense of apostolic succession with a view toward getting people to presuppose it, thereby rendering invisible (to them) the distinction Mathison proposes.  (Actually, it would be incumbent on us to quit the argument and stop being sly.)  But we need not do this.  This is not because his arguments against apostolic succession don't merit reply.  It is just that he's wrong about (P).  More precisely: There is no defensible interpretation of (P) that can accomplish the task Mathison requires of it.  Let me explain why.
II.
What could Mathison mean by (P)?  Here's what I think he can't mean.  He cannot mean that the thesis that "There is no principled distinction between Solo and Sola Scriptura" somehow logically follows from "Catholic presuppositions," considered as (say) assumptions or starting points in an argument, or as elements of one's background knowledge.  At least, he can't really mean this thesis logically follows from "Catholic presuppositions" in the particular argument for it that we gave.
To explain.  It is plausible to believe, as Mathison suggests, that Catholic "presuppositions" (so understood) would decisively determine the outcome of one's inquiry into the truth of apostolic succession.  The reason is that the hypothesis h (apostolic succession) is going to vary in probability according to the evidence e and one's background knowledge k; and of course, if one simply includes within k the hypothesis h, one achieves (if "achieves" is the right word) the trivial result that Pr(h/e.k) = 1.  Garbage in, garbage out.  That is why Mathison, with a touch of world-weary melancholy, signals at the outset of his critique that Catholics naturally won't be moved by it.
Similarly, if one were to "presuppose Catholic ecclesiology," in the above sense of including it in one's background knowledge k, and then consider the evidence e for the hypothesis h that "Some version of 'Scripture Alone' is correct," one would again get the trivial result (Pr(h/e.k) = 0).  This is because k includes something like "Catholic ecclesiology is true;" and this means no version of "Scripture Alone" is so much as consistent with k, whatever e might have to say on the topic.  So "presupposing" Catholic ecclesiology in this way of course entails "No version of 'Scripture Alone' is right," because any version of it will have to deny something Catholic ecclesiology affirms.  But it won't imply something on the order of "There cannot be any principled distinction between any two versions of 'Scripture Alone'," which is an entirely distinct claim respecting which no trivially tautological "Probability = 100%" can be assigned.
Compare: Imagine one "presupposes" Catholic soteriology.  Plausibly, this presupposition entails that no (classical) Protestant version of justification is correct.  But it doesn't imply the very different claim that there is no distinction between any two Protestant theories of justification; still less could "presupposing" Catholic soteriology "render invisible" the distinction Protestants make between justification and sanctification, or the contrasts they draw between their own and competing (Protestant) formulations of the doctrine.  One can "get" or "see" the distinctions on offer, even if one does not believe (even if one "presupposes" the falsity of) any soteriology inconsistent with Catholic dogma.
Or again (Reformed readers might like this better), a person can "presuppose" Reformed soteriology, and for all that remain capable of "seeing" the distinction drawn between condign and congruent merit – and this even if he thinks there is no "principled difference" between them in the soteriological scheme, because they both "amount to" earning salvation by works.  Indeed, it seems perfectly possible that such a person could, without eschewing his presuppositions, construct an argument for this conclusion without any inevitable lapse into vicious circularity.
As a general matter, whatever "presupposing" a theory may entail about the truth value of theses the theory rules out, it doesn't typically entail anything about the existence or viability or "principledness" of distinctions that may be drawn between the various theses with which the theory conflicts, nor does it have the effect (in any case I can think of) of somehow rendering blind the inquirer to conceptual or logical distinctions drawn by upholders of such conflicting views.  Spinoza "gets" Descartes' distinction between mental and material substance, and indeed insists on the conceptual isolation of the one from the other, but denies that this gives principled reason to infer a "real" distinction between these sorts of substance.  Hume "sees" the difference between Malebranche's and Berkeley's occasionalisms, and thinks that (so far as causation's concerned) they "amount to" the same metaphysical nonsense.  Calvin "perceives" the disparity between what Libertines and pantheists say, and contends on quite philosophical grounds that Libertines are anyhow just pantheists in theistic dress.  Examples abound.  So why is it that, in this one, particular case, "presupposing" something that conflicts with any version of "Scripture Alone" precludes apprehending conceptual distinctions drawn between contrastive differentiations of it, or automatically renders one's arguments about them "circular?"
Perhaps an answer to this question can be discovered when we reflect that (P) contains the following significant asymmetry: (P) does not entail that the distinction (between Solo and Sola) is or can be made visible to the inquirer only if the inquirer adopts Reformed presuppositions; merely refraining from presupposing Catholic ecclesiology is (all else being equal) sufficient to render visible the crucial distinction between Solo and Sola Scriptura.  By contrast, you can get to the No Distinction Thesis, or at any rate fail to see the relevant distinction, only if you antecedently adopt Catholic ecclesiology.
((P) is in this respect parallel to Mathison's twin claim, that the evidence for apostolic succession looks sufficient, or reasonably weighty, if and only if one antecedently supposes the truth of apostolic succession.  "Any" other set of presuppositions, he alleges, will allow the inquirer to the assess the evidence pro and con in such a way that either (a) evidence sufficient for the falsity of apostolic succession will be discovered, or at least (b) sufficient evidence for its truth will not be found.  Given the stakes (one's eternal destiny, he says), Mathison seems to think that (b) is enough to make rejection of apostolic succession rationally and prudentially obligatory.  But placing this conjecture to the side, and ignoring scruples about the "onus of proof," he clearly believes the situation is as in (a): the evidence against apostolic succession is overwhelming, and the only way this could be invisible to a person is if he presupposed the truth of apostolic succession prior to inquiry.  Mutatis mutandis for the No Distinction Thesis: the evidence for the Distinction Thesis (though different in kind) is overwhelming and indeed pretty obviously so to everybody; one fails to see this only by "presupposing Catholic ecclesiology.")
Questions arise in respect of this asymmetry.  When we appreciate that apostolic succession appears to be the main cataract-inducing culprit, and then consider that Catholics aren't the only believers in apostolic succession, we may wish to amend (P) in such a way as to specify that, say, Orthodox Christians are likewise unable to "see" the principled distinction between Solo and Sola Scriptura.  This would still preserve an important asymmetry, since we could continue to maintain that apostolic-succession-presuppositions blind across the board, so to speak, and that any inquirer not blinded by them could be brought to see the pertinent distinction irrespective of whatever else (within reasonable limits) they presuppose to be true.
But there's a wrinkle.  As Mathison points out, Anglicans and some Lutherans also endorse apostolic succession.  (This gets Catholics into Tu Quoque trouble, he says; so their beliefs must be apposite to the case.)  And it seems this would render them blind to the distinction he wishes to draw as well.  But I think he would not want to affirm this.  So how to fix?  Perhaps it will be suggested that Protestant apostolic-succession-presupposers are not invariably blind to the Solo/Sola distinction, because certain additional Protestant presuppositions have the salutary effect of letting them perceive what they'd otherwise find invisible.  Maybe.  But I think this is the wrong way to go, because in this case the edge given to Protestants by (P) is greatly diminished.  For what could the hypothesized vision-enabling Protestant presuppositions be, if not things like "Sola Scriptura is biblical," "Sola Scriptura isn't license for unbiblical manifestations of individualism and anarchy," and the like?  Yet these things won't go to the dialectical purpose, because if they are the vision-enabling presuppositions the asymmetry in (P) looks to collapse.  It would be just as crucial to adopt distinctively Protestant presuppositions in order to "see" the distinction between Solo and Sola, as it is to adopt Catholic presuppositions in order to not see it.  But the asymmetry in (P) is important to Mathison's strategic posture; it counts as a mark in the Distinction Thesis' favor.  This is because the root idea is simply that anybody with his head about him can see the distinction unless he's befuddled by Catholic bias; Mathison does not wish to affirm the parallel, that nobody in his wits would think there is a distinction there unless his Protestant presuppositions informed him, "prior to inquiry," that there simply has to be one somewhere.
But I think this is no show-stopper.  Indeed, it puts us in position to propose an interpretation of Mathison's (P) – one that reverse engineers (so to say) the idea behind it, whilst looking ahead to the ultimate criticism of us Mathison wants to make.  Such an interpretation may be formulated with one eye on the desideratum that (a) the interpretation should retain an asymmetry between Catholics (and probably Orthodox) and non-Catholics (non-Orthodox), and one eye on the desideratum that (b) it should support or make way for Mathison's contention that our arguments for the No Distinction Thesis are "circular" and "question-begging."  (For ease of expression I'll just speak of "Catholics" and "Protestants" in what follows, and give the Orthodox Christians and the non-Christians a pass.  Macht nichts.)
Let us say, then, what preserves the asymmetry in (P) is that Catholics think the Church is in some sense infallible and that apostolic succession functions in some way as to secure her infallibility, whereas Protestant proponents of apostolic succession don't believe these things.  (Rejecting these beliefs might be analogous to a localized ophthalmological procedure, which cuts through the dreaded apostolic succession glaucoma.)  And let us impute to Catholic believers in apostolic succession the following presupposition: "There cannot be such a thing as a fallible religious authority."  For present purposes, this latter presupposition may be thought of as an element of the doctrine of apostolic succession itself, or perhaps merely something that is derivable from it.  Either way, I've seen Catholics saddled with this sort of idea before, and this fosters hope we're in the right neighborhood.
These specifications made, we may understand Mathison as claiming that Catholics cannot see the distinction between Solo and Sola because we presuppose that a 'fallible religious authority' is something like an analytic impossibility; and, moreover, because we presuppose this, we must inevitably deploy this assumption as a premise (perhaps suppressed) in our argument for the No Distinction Thesis, which renders the thing circular in consequence.  The offending presuppositions now excavated, we may imagine Mathison sees our argument as running something like this:
Catholic ecclesiology is correct.
If Catholic ecclesiology is correct, there can't be such a thing as a fallible religious authority.
There's no such thing as a fallible religious authority.  [From (1) and (2).]
According to Sola Scriptura, the Church (the true bishops, etc.) possesses real but fallible authority, and the Bible is the only infallible authority.
But this reduces to the view that the Bible is the only real authority, and the Church no real authority at all.  [From (3) and (4).]
And that's just what Solo Scriptura says.
So there's no principled distinction between Sola Scriptura and Solo Scriptura.  [From (5) and (6).]
Therefore, like we said, Catholic ecclesiology is correct.  [From (1).]
This argument fills the bill; like Megan Fox, it exhibits all the right features.  The No Distinction Thesis expressed in (7) relies in an obvious way on the "Catholic presuppositions" in (1) and (2).  And the ultimate affirmation of Catholic ecclesiology in (8), while in no wise following from any of (3) through (7), certainly does follow from (1), since it just repeats (1).
The problem is, of course, not simply that this impressive piece of reasoning is not the reasoning Bryan and I delivered to the brethren for general consumption; it is that it does not obviously (indeed, obviously doesn't) resemble anything Bryan and I anywhere said.  If it did – if we said anything remotely resembling this, however more subtly or sneakily we may have said it – I should think it would be an easy thing for Mathison to point up where we did this, and it would be an even easier thing to make people understand how it "begs the question" and "relies on Catholic presuppositions."  This, I daresay, even the most myopic of Catholics among us could be brought finally to appreciate, if only via suggestive manual gesticulations and gaily colored picture-books.  But Mathison has, so far forth, displayed a certain disinclination to acquiesce to repeated requests to indicate how our argument resembles (however distantly) the one just given, choosing instead merely to reassert that it does, and offering the now familiar diagnosis as to why those who've voiced these requests have not managed already to see how.  (It has something to do with their presuppositions.)
This won't suffice.  What Mathison needs to do, is not to demonstrate that we presented precisely that (1)-through-(8) argument up there.  For this is not the only way we could have begged the question against him.  What he needs to do is to support his allegation that our argument against the Distinction Thesis "relevantly resembles" this argument, in the following respects: his explanation should (a) preserve the Catholic/Protestant asymmetry, by identifying some feature F unique to the Catholic doctrine of apostolic succession, which (by hypothesis) causes blindness; (b) display how F is used in our argument so as to yield "circularity," by showing (e.g.) how F is essential to the justification of some or other premise put forth within it; and (c) make it exegetically plausible that we really did give this argument somewhere, in the "historically objective" and "publically verifiable" paper we actually wrote.  But Mathison has done none of this, and has to all appearances not tried.
So far as I can see (sorry), if we "presupposed Catholic ecclesiology" and developed a "circular argument" therefrom, we would have to have done something like this:
Catholic ecclesiology is correct.
The ultimate interpretive authority remains the individual Christian on Sola Scriptura, since the individual must first interpret the Bible himself so as subsequently to discover which church is "the Church," because "the Church" is to be identified [metaphysical-normative claim] by way of doctrinal fidelity to the Bible, as measured [epistemic claim] ultimately by the individual's interpretation of the doctrinal content of the Bible.
So, like we said, Catholic ecclesiology is correct.  [From (1).]
And supposing we did a silly thing like that, it would be easily rectifiable.  We could simply retract (1) and (3), and let the matter rest with (2).  For nothing in (2) relies on (1), even if we suppose (1) includes the "presupposition" that "There are no fallible religious authorities."  ("Presupposing" a thing does not equate to resting one's argument on it.)  And (3) doesn't follow from (2) either, but is just a restatement of the first premise gratuitously appended to produce the impression of "question-begging."  Such things as (1), and the dubious "presupposition" that "all authorities must be infallible," are, unlike the Gentiles, wild shoots that resist organic engraftment into structures they'd never inhabited, and which in any event get on just swimmingly without them.
This is why, as I said, I think Mathison can't really mean that our "Catholic presuppositions" logically entail the No Distinction Thesis.  At least, he cannot really mean that they were as a matter of fact used logically to establish this thesis within the obstreperously specific argument for it we produced.  We must look elsewhere for a plausible interpretation of (P).
III.
The most promising way forward, it seems to me, is to cease searching primarily for the logical properties of "Catholic presuppositions" and their alleged entailments vis-à-vis the No Distinction Thesis, and to reconsider Mathison's evocative comments about the psychological-cum-epistemological effects of adopting (or "seeing the world through") them.  For presuppositions, whatever else they may be, are not happily thought of merely as propositions that may be assumed or discarded arguendo at will, in order simply to see "what follows."  Indeed, one might argue that construing them after this manner relies implicitly on some brand of doxastic voluntarism, a framework "antithetic" to the presuppositions of presuppositionalism.
Instead, we should view presuppositions as (say) irrevocable actual commitments with a very significant "depth of ingression into one's noetic structure," as Plantinga would put it, and which have the effect not only of regulating or "flavoring" all of one's believings, but also of formatively impacting the heart, the emotions, the will.  Such presuppositions will (to borrow William James' terminology) decisively determine, by way of the heart formed by them, which intellectual options are genuine for a person, which hypotheses are "alive" and which are "dead."  They will thus be pregnant with cognitive consequence and potentially quite disruptive of the epistemic virtues, as James so eloquently describes –
It is only our already dead hypotheses that our willing nature is unable to bring to life again.  But what has made them dead for us is for the most part a previous action of our willing nature of an antagonistic kind.  When I say 'willing nature,' I do not mean only such deliberate volitions as may have set up habits of belief that we cannot now escape from, – I mean all such factors of belief as fear and hope, prejudice and passion, imitation and partisanship, the circumpressure of our caste and set.  As a matter of fact we find ourselves believing, we hardly know how or why.  Mr. Balfour gives the name of 'authority' to all those influences, born of the intellectual climate, that make hypotheses possible or impossible for us, alive or dead.  Here in this room, we all of us believe in molecules and the conservation of energy, in democracy and necessary progress, in Protestant Christianity and the duty of fighting for 'the doctrine of the immortal Monroe,' all for no reasons worthy of the name.  We see into these matters with no more inner clearness, and probably with much less, than any disbeliever in them might possess.  His unconventionality would probably have some grounds to show for its conclusions; but for us, not insight, but the prestige of the opinions, is what makes the spark shoot from them and light up our sleeping magazines of faith.  Our reason is quite satisfied, in nine hundred and ninety-nine cases out of every thousand of us, if it can find a few arguments that will do to recite in case our credulity is criticised by some one else.  Our faith is faith in some one else's faith, and in the greatest matters this is most the case.  ("The Will to Believe" §III.)
An apt depiction of the Catholic condition, let us suppose.  (Though, pace James, not of the Protestant – and this not because Protestants don't presuppose things, but because of the familiar asymmetry.  Generally speaking, Protestant presuppositions will impact the heart and the will precisely as explained, but in an epistemically virtuous and truth-oriented way.  Their faith will not be faith in someone else's faith, but in God and His Holy Word.  They will see, with superior inner clearness, the problems afflicting views they reject; yet they will likewise see with superior inner clearness the truth and beauty and reasonableness of the beliefs they hold to be true.  The circumpressure of their caste and set, the prejudices and passions, the prestige of their shared opinions, will evince the divine wisdom of calling forth Mother Church as protective benefactor and defensor Christianae fidei.  Their reason will be satisfied when it lights upon arguments, because the arguments on which it alights will be (objectively and obviously) very good arguments indeed.  Etc.  Such things will not be true of Catholics.)
Does this understanding of presuppositions and their effects finally render plausible the claim put forth in (P)?  Well, I think it makes it more plausible, though one still rather doubts the asymmetry bit.  But letting that pass, I think this understanding of presuppositions now makes (P) at least "defensible," in the quite literal sense that it comes fully loaded with its own resources for self-defense.
For consider: a guy who "presupposes" Catholicism probably will not view Protestantism as a living hypothesis, or as a "live option."  And so perhaps he just will not be able to take it seriously enough to think through it very conscientiously, even if he was (or anyway thought he was) a Protestant at some past point himself.  His reading of Protestant sources might be at best cursory, fragmentary and inattentive, as a result of the ambivalence or boredom he feels with it.  And it seems a person in such circumstances could easily miss distinctions made by Protestants, even when they aren't exactly what you'd call tricky.
But what if he thinks about them for a good long time and writes a lengthy essay on the topic?  In this case, his reading may be attentive but will be in equal measure selective.  He may, quite sub-intentionally even, simply focus his intellectual gaze away from crucial passages or explications.  Or he may, without quite realizing it, have allowed not ambivalence but disdain to direct the exegetical process, by interpreting everything he reads in the most uncharitable or strawmanish ways possible.  And so on.  These things can cloud the vision.
But what about a person who does not feel disdain or ambivalence, and is (as he thinks) trying his level best to understand and appropriately to engage?  In particular, what of those Protestants who became doubtful of the Distinction Thesis but not of Protestantism, and only later on became Catholics?  Or what of those Reformed Protestants who have admitted (there are some) that the argument for the No Distinction Thesis looks pretty good, and who remain Reformed Protestants anyway?  Again – this is part of the beauty of (P) – Mathison can claim (has actually claimed) that such persons have already presupposed an incipient "Catholic ecclesiology" without recognizing it.  And one can hardly expect a person in such straits to see with inner clearness that they've done so; for if their presuppositions effectively preclude them from seeing easy distinctions like those drawn up by Mathison, they cannot be expected to see that this is true of them, or to distinguish with any greater inner clarity between which things they really do believe and which things they really don't.
It is this feature of (P) so understood – the sort of hand-me-down armchair psychoanalyzing for which it makes way – that renders (P) "defensible," because the explanations cooked up by the analyst are designedly quite impossible to refute.  For they are not, as Mathison nicely put it in another connection, inductions based on empirical evidence, but deductions based on assertion.  And it is hard to imagine a less assailable defensive posture than that.
But let it be so.  Let the assertion be true.  Still, I claim, we have not discovered an interpretation of (P) that is both "defensible" and which "can accomplish the task Mathison requires of it," which is (as you will recall) what we set out to find.  This is so for the following simple reason: the "Catholic presupposition-induced blindness" to the distinction Mathison draws is a putative psychological-cum-epistemological fact about Catholics.  But the allegation that our case for the No Distinction Thesis is "circular and question-begging" is a putative fact about the logic of the argument.  And there is a principled distinction between these things, which Mathison has perhaps not seen.  For arguments (like offspring) need not inherit their parents' defects; a fortiori when the defects are of categorically different kinds.
Once an argument marches forth into the wider world, the umbilical cord is severed and it takes on a life very much its own – to be praised or to be blamed in accord with its merits.  And no amount of blaming its authors for blindness can imply that an argument they gave is guilty of circularity.  For it is at any rate possible that Bryan and I in Athenian fashion groped hazily about, read incautiously and uncharitably, or embraced the No Distinction Thesis merely via some quasi-Freudian wish-fulfillment mechanism; but, like the proverbial blind hog, we might for all that have delivered into the world an acorn without so much as knowing how we'd done it.
At the very best, Mathison's "blindness" hypothesis would support the allegation that our procedure was "circular," in a broad and nonstandard sense of the term implicating biased investigation – we found just what we set out to find.  Perhaps.  But what we found was an argument the logic of which has nothing specially to do with the optical deficiencies of its authors, and which "presupposes" nothing objectionably Cathol-icky itself.  So whereas Mathison's application of "presuppositionalist" methodology is of course to be expected, it has in this instance resulted in one paper on two topics artificially cobbled together, and has hindered rather than enhanced clarity of sight.  Let us, therefore, turn our attention back to that acorn, for it seems to me a far more interesting subject of study than the blind hogs who dug it up.