Bank Accounts and Justification
Aug 18th, 2010 | By
Tim A. Troutman
| Category:
Blog Posts
Recently a friend reminded me of a common Protestant analogy regarding salvation and merit. The analogy is that sinners have a 'bank account' wherewith to 'pay' for their eternal salvation. The problem is that man cannot possibly have enough in this account to pay the 'amount due.' Faith in Christ is equivalent to having a blank check payable from Christ's own account of merit. So in that analogy, God does not withdraw the 'merit' from the sinner's account but from Christ's account.
In referring to this analogy, my friend worded it differently than I'd ever heard. He said that in the Protestant view, Jesus makes a deposit into our "account." I replied, "a Catholic could agree to that!"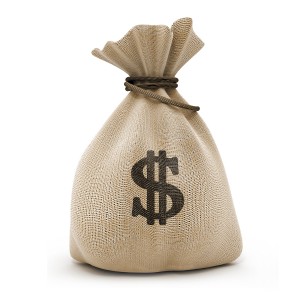 In the traditional analogy, the 'amount due' is withdrawn from Christ's account instead of the sinner. We can tweak the analogy. Surely it is not repugnant to say that Christ makes a deposit into our account and that the 'amount due' is truly withdrawn from our own account.
God will not forget where that merit came from. And grace is not cheapened by our participation. Miracles are actual: a sinner becomes righteous by the effects of Christ's merit. Illusions are feigned miracles: a sinner putting on Christ as if he were righteous.
I think the analogy of Christ depositing His own merit into our account can work within Catholic soteriological framework. I would be interested in the Reformed reaction to such a realignment of the otherwise endeared analogy.