A Grammar of Conversion
Nov 6th, 2009 | By
Andrew Preslar
| Category:
Blog Posts
There were all kinds of Catholic doctrines that I already believed before coming into full communion with the Catholic Church. These include the doctrine of the Trinity, the Virgin Birth, the full deity and full humanity of the one Lord Jesus Christ, and the divine inspiration of the Bible. The similarities between some of my own beliefs and some of the putatively infallible teachings of the Catholic Church rendered me better disposed to admit that there is truth and goodness in that Church, which was otherwise so strange. I even drew some consolation from the fact that many of my most cherished and firmly held convictions were sanctioned by the Catholic Church.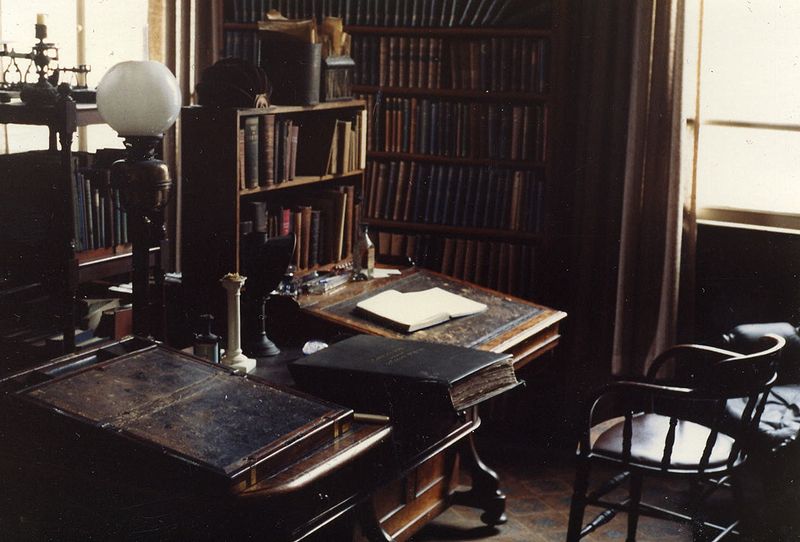 I did not become Catholic by way of jettisoning all of the beliefs that I held as a Protestant, and then adopting some of them all over again as a Catholic. It might be imagined that such intellectual discontinuity is part and parcel of genuine or thorough conversion. In fact, it is simply unreal. Rather than a faked-up mental re-boot, I went through a long process of discovering that many of my core beliefs, as beliefs (i.e., in the sense of the assent of faith, over and above the assent of opinion), implicitly rested upon the premise that the Catholic Church is what she says she is. The full and conscious acceptance of this fact involved more than an extra boost of confidence in my already existing beliefs or opinions. Conversion to the Catholic Church involved admitting that the task of defining orthodox doctrine which is to be received with faith had not been entrusted to me, but to the Church that Christ founded.
The largely intellectual process whereby I came towards Catholicism was at first a matter of evaluating particular propositions in the light of already received (if not properly grounded) principles. Though not easy, this process of evaluating specific Catholic teachings was much less daunting than the prospect of submitting to the infallible teaching authority of the Catholic Church, which is a further principle, and one entirely beyond my control. I lost most of my specifically Protestant beliefs and acquired many Catholic beliefs (which I at least held as opinions), long before I was received into the Catholic Church. For years, I held back because my most fundamental Protestant habit could not be shaken–I was addicted to autonomy. I wanted the Bible, the Church, liturgy, history, and everything else on my own terms. The Catholic Church's living and visible teaching authority made me angry (who are they to tell me), resentful (my Church is every bit as valid as your Church), and a little afraid (maybe the Catholic claims are true, and I will have to submit after all).
John Henry Newman wrote that the "restless intellect of our common humanity is utterly weighed down" by the authority of the Catholic Church. This is true. But that great man went on to write that "the energy of the human intellect … thrives and is joyous, with a tough elastic strength, under the terrible blows of the divinely fashioned weapon, and is never so much itself as when it has lately been overthrown." This is also true. Catholicism, in principle, provides for knowledge of every kind of truth, not only revealed truth, in a way that is superior to all other systems of thought, because the Church compels us to see the truth in its fullest possible context this side of eternity. (Newman argues this point in his Third Discourse on University Teaching. See especially the concluding section.) That context is fashioned, in part, by the gift of ecclesial infallibility, whereby personal opinion is opened to the certainty of faith, and faith opens upon understanding. Catholic converts lose the principle of private judgment, but gain the purpose of private judgment. This might be an application of Matthew 10:39.
This is all rather abstract. I say nothing of the desires and loves that stirred in my heart, severally connected with the intellectual process of conversion. The Catholic Church is so much more than an infallible teaching mechanism. She is the Body of Christ, enduring undivided through the tumultuous ages. When I finally became convinced of this fact, there was nothing else to do but to be received into full communion with the Holy Catholic Church by solemn profession of faith, receiving the sacraments of Chrismation and the Holy Eucharist according to the Byzantine Rite in the Ukrainian Greek Catholic Church. I have referred to this moment, occuring just before the beginning of Great Lent in 2008, as an end and a beginning, which description is true but incomplete. It is also a continuation along the path upon which my feet were set on Easter Day in 1982 when I was baptized in the Name of the Father, and of the Son, and of the Holy Spirit.
[Update: Clarification on the title of this post]
"A grammar of conversion" might suggest that I was attempting to delineate the principles by which all conversions from Protestantism to Catholicism are regulated. Such was not my intention. I do believe that the things I wrote are true, hence, applicable in some way to every possible conversion from Protestantism to Catholicism. However, every path to conversion is unique. In some ways a conversion story is like a private language. What I intended by this "grammar" was to articulate some of the general rules by which my own private language can, in retrospect, be understood. I am of course pleased to find that more than a few folks see a similar pattern to their own story. But I am equally pleased to find that some conversions are more like a "Eureka!" moment, and still others like something else.