Why the Claim that Catholics Don't Understand Reformed Theology is not Uncharitable
Sep 30th, 2009 | By
Neal Judisch
| Category:
Blog Posts
Suppose a Catholic is discussing Reformed theology with a Reformed Protestant and that the Catholic is explaining to the Reformed Protestant why he doesn't agree with particular aspects of Reformed theology.  And suppose the Reformed Protestant tells the Catholic that he (the Catholic) just doesn't understand Reformed theology, and that the Reformed Protestant's evidence for this (so it would seem) is simply that the Catholic doesn't agree with every aspect of Reformed theology. 1  What could be more insulting, condescending, than this?  Isn't this the height of uncharity?  Shouldn't the Catholic get justifiably upset?
I argue in this post that the Catholic should not consider this claim – the claim that Catholics who reject Reformed theology just don't understand it – to be uncharitable.  The Reformed Protestant who registers this charge need not be behaving uncharitably; the Reformed Protestant who registers this charge may instead be moved to register it precisely because he is motivated by genuine charity.
*          *         *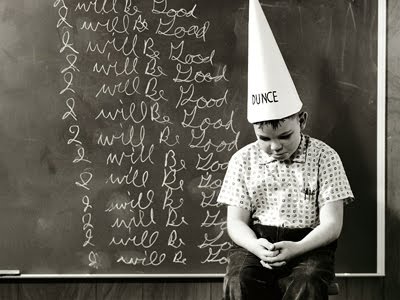 Remember that debate between Greg Bahnsen and Gordon Stein?  Probably you've either listened to the debate or have heard about it.  It's supposed to be a shining example of how presuppositional apologetics laid to waste the futile atheistic objections of folks like Gordon Stein.  I've got no present interest in evaluating what happened in the debate, but there is something relevant to the present discussion which occurred in that debate that is worth remarking upon.  At one juncture, Bahnsen pointed out to the audience that Stein's PhD dissertation was about whales.  Sperm whales, I think.  (Maybe some other kind; it's been a while.)  Stein was a biologist.  And the point (I guess) Bahnsen wanted to make was that persons who write dissertations about whales can't expect to be accorded expert status when it comes to questions about the existence of God.
Stein fired back, later on: "Well, you wrote your dissertation on the concept of Self-Deception," he said.  And the point (I guess) was that persons who write their dissertations about psychological/epistemological phenomena like self-deception should not expect to be accorded expert status when it comes to questions about the existence of God.  Tu quoque.
Bahnsen was wrong to tell the audience that Stein was just a biologist in hopes they'd infer that Stein didn't have anything very interesting to say about God.  That looks pretty much like a desperate measure, and all the more so when it's undertaken by an avowed presuppositionalist.  (Did Bahnsen want his audience to conclude that Stein's arguments were bad and that his arguments were good just because of their disparate academic specializations?  Is there any presuppositionalist in the known universe who'd endorse such a rhetorical strategy upon reflection?)  But Bahnsen was on firmer presuppositionalist ground when he defended himself against Stein's tu quoque: the phenomenon of self-deception is relevant to the current debate, he said.  "Very relevant," he said.  And the reason why is just that atheists (according to Bahnsen) are in the grip of self-deception, and this point is the point that Bahnsen had all along really been wanting to make.
It's a nice question whether Bahnsen's subsequent remarks were apologetically useful, but whether or not they were I think we can at least recognize this: self-deception is a real phenomenon, and it's something that the evangelist should know something about.  Since the apologist just is (or had very well better be) some sort of evangelist "at the core," the phenomenon of self-deception is relevant to the task of apologetics, or is at least something that apologists should spend some time thinking about.
This isn't a specifically "presuppositionalist" insight, mind you.  It isn't news to any Christian that some persons may suppress the truth in unrighteousness, nor that the effectiveness of their apologetical efforts with individuals is going to depend not just upon the cognitive condition but also the conative states of the individual being evangelized – those motivational states beyond the power of rational argumentation itself directly to manipulate or guide, at least in the present postlapsarian situation. 2  It's weird that some people think this was a discovery of Van Til's.  It wasn't.
In any case, the phenomenon of self-deception is as peculiar as it is pervasive.  Think about it.  Typically, to deceive another person about X, it requires that you know X not to be the case and that you wish (for whatever reason) to make another person believe that X is the case.  Some theorists want to analyze self-deception along these same lines – along the lines of interpersonal deception.  They are called "intentionalists" about self-deception.
What they'll say is that self-deception occurs when a particular person knows that X is not the case and then tries to get himself to believe that X is the case.  But that's weird.  To successfully deceive another person, it seems, you have to get them to believe something to be false that you yourself know to be true, and that they themselves don't know antecedently to be true.  (Else how could you get them to believe it's false?)  But if you're trying to deceive yourself, then you must already know that the thing you're trying to deceive yourself about is true.  So it seems that you couldn't possibly deceive yourself about it.  That is the "static paradox," as it's sometimes called, concerning self-deception: self-deception requires both that you believe X and also that you believe not-X, and this seems psychologically impossible.
Another paradox is called the "dynamic paradox."  It points out that in order to deceive another person about X, you need to adopt the intention to deceive them: you need intentionally to adopt a course of action that you believe will eventuate in their belief that not-X.  This requires, of course, that you (the mendacious party) already know the truth about X.  But what about the case of self-deception, in which the liar and the victim of the lie are the same party?  In which the deceiver and the deceived are the same?  It looks, in this case, as if one and the same person needs to adopt the intention to get himself (perhaps later on, through various mediating circumstances) to believe something he knows already to be false.  But that's weird.  It's weird because if another person were to make known to you his intention to deceive you, and then ask you to go through a certain process at the end of which you'd end up believing something you presently know to be false, then the "cat," so to speak, would already be "out of the bag."  Since you know the other guy's intent on deceiving you, whatever process he asks you to go through so as to render you deceived would be a process that you antecedently know would issue in false beliefs, and so would be an ineffective process.
You can't deceive someone like that.  If you want to deceive someone, you've got to keep your deceiving intentions hidden from them.  But if the deceiver and the deceived are one and the same person, if the person trying to hide his intentions is the same as the person he's trying to hide them from, then it looks, once again, as if self-deception is an impossibility.
But it is a possibility, isn't it?  Self-deception is possible.
So suppose we adopt a non-intentionalist approach to self-deception.  What we'll say, then, is that there are certain sub-conscious or sub-intentional processes at work in the person – processes concerning which they aren't explicitly aware – and that these processes have the effect of making them consciously believe something to be false which they either (simultaneously) sub-consciously believe is true or (consciously) believed at one point to be true. 3
This seems less fraught with paradox, but there is the following concern.  In cases of self-deception, it is typical for us to extend moral evaluations – specifically, judgments of disapprobation or blameworthiness.  Very often when people deceive themselves via putatively sub-conscious or sub-intentional processes, we still find them culpable for those acts of self-deception.  The person who forces herself against all evidence to believe in her spouse's fidelity, or who believes against all evidence that her children really aren't being abused by her lover, and who believes these things only because it would disturb her greatly to believe otherwise – such persons we may well pity, but we do not typically exculpate them.  The mother still should have ensured the safety of her children, even if it meant kicking out the new (and apparently abusive but otherwise suitable) boyfriend.  The betrayed spouse should still have looked the facts square in the face.  We still, in other words, consider such persons morally responsible for the beliefs that they acquire via self-deceptive processes, and for the actions they undertake (or omit to undertake) on the basis of self-deceptively induced beliefs, despite the reactive attitude of pity engendered in us by awareness of their unenviable circumstances.
Non-intentionalist theories of self-deception may avoid the static and dynamic paradoxes, but they apparently do not explain why it is intuitively right and fitting, at least in some cases, to hold persons morally responsible for their self-deceptions when they are sub-intentionally induced delusions.  This is so because we typically do not hold people morally responsible simply for being deceived, for being tricked.  And if the sub-intentional processes at work in the person are beyond the range of their awareness or conscious control, it isn't obvious why self-deceived persons aren't just straight-up victims of non-rational processes they know nothing about and couldn't do anything to thwart.
Christians are, however, so far as I can see, committed to the reality of cases of self-deception, and committed to the claim that self-deceiving persons are in some cases morally responsible for what they believe and do. 4
One way to allow for this is to adopt a stance according to which "the will" has a certain primacy or independence with respect to "the intellect."  That is however not the only option.  Even as strong an "intellectualist" as Aquinas apparently made room for the reciprocal influence of will upon intellect, of a kind that might direct the intellect to consider some ends that the agent would not otherwise have considered as goods to be pursued, and this is consistent with the claim that intellect is in general primary over will in the sense that will of necessity follows whatever the intellect presents to it as the good (under some description, in some circumstance) to be pursued.  And Calvin evidently did the same thing, at least in his discussions about the will/intellect relation in prelapsarian man. 5  But the point is just that Christians need some way to allow for instances of morally culpable self-deception.
*         *         *
However best to understand it theoretically, a question worth asking at this point is whether or to what extent the propensity for self-deception survives in regenerate persons, in Christians.  Plausibly it does, to some extent.  (Why shouldn't it?)  But if it does (to some extent), there is a question to be asked about how disagreeing Christians should relate to one another, how they should view one another within the context of disputation.
What should the Reformed Christian make of the Arminian Christian, for example?  It's worth noting that Reformed Christians typically think of Arminian Protestants as genuine Christians, despite the confusions that the latter have (according to the former) fallen into.  "Felicitous inconsistency," it's sometimes called.  Here's why: the Arminian Protestant may well endorse justification by faith alone (and let's just put aside the fact that some Wesleyans, following Wesley, reject what confessional Reformed Christians mean by this), and this may be enough to gather them into the fold.  What they're confused about is this: they don't understand that if they're really to embrace sola fide they must also embrace every other sola you wish to name, and that they can't do this unless they're five point Calvinists.  They don't see how the thing hangs together as a package.
In other words their systematic theology is inconsistent – but the crucial thing is that they just don't recognize this, and not necessarily through any moral fault of their own.  They're good Christians, not good systematicians.  It's an intellectual problem.  But we don't typically evaluate others in a morally unfavorable way simply for being unintelligent or torpid.
It could be otherwise.  Suppose that the Arminian's beliefs are generated through some fault of their own: perhaps they like the idea of sola fide, but they think the rest of Reformed theology takes too much control away from them, makes God too sovereign, makes God too exclusive, gives too much control to God, or makes them out to be morally worse than they want to believe they are.  In each case the Reformed Christian will stand ready to explain to them why their theology is illicitly shaped by a distorting and morally depraved stance: they want to usurp the place of God (like Adam), or they don't want to believe that they're really all that bad (like everybody, I guess.)  And so here the problem will be identified as a moral one as opposed to an intellectual one: they don't want to give God the glory, and they want rather to give themselves the glory; that's why their systematic theology is screwed up, and that's why their religious beliefs are screwed up too.
This is different from felicitous inconsistency because the intellect has been clouded by an immoral will, even if only sub-consciously.  At some deep (possibly sub-intentional) level they know the truth but have set about the business of suppressing it in unrighteousness, deceiving themselves thereby into believing that, say, Jesus died for everybody, when they know darn well that He didn't, because they're fully aware of the implications of affirming that He did.
Question: If you were an Arminian, how would you prefer the Calvinist view you?  As felicitously inconsistent?  Or as engaged in outright moral rebellion against God, expressing itself in truth-suppression and morally blameworthy self-deception?  Who wouldn't rather be called confused, muddle-headed, inconsistent, given the alternatives?  I would.  Wouldn't you?
But compare now the case of the Catholic and the Reformed Christian.  It remains that there are two alternatives to consider: the Reformed Protestant may consider that the Catholic's beliefs are the result of an immoral will clouding the intellect's judgment, or he may not.
Suppose the Reformed Protestant were to diagnose the Catholic's distinctively Catholic beliefs as having been formed by way of a morally culpable self-deceptive process.  The Catholic's failure to embrace Reformed theology will then be chalked up to a moral problem, an intellectual one only secondarily.  But notice, if this were the diagnosis of the Reformed Protestant, then the last thing he'd say is that the Catholic just doesn't understand Reformed theology.  For the problem here is that the Catholic doesn't believe Reformed theology, has rejected as false particular aspects of Reformed theology.  Maybe the Catholic has deceived himself (culpably) into believing that these things are false when he knows full well ("in his bones") that they are true, but that is not the same thing as simply not "understanding" the content of the theological beliefs that he has culpably deceived himself into believing false. (Indeed, so as to reject them, he evidently needs to understand what they say.)
What then might the Reformed Protestant mean by suggesting, to the Catholic, that he just does not understand Reformed theology?  Might there be any other negative moral evaluation implicit in this allegation?
One might think so.  Suppose for instance that the Reformed Protestant follows Charles Hodge in thinking that (i) the "Church" is to be identified with "all true Christians," that (ii) "all true Christians" are to be identified with all Christians who agree about the "essential teachings of Scripture," and that (iii) the "essential teachings of Scripture" include some subset of the distinctively Reformed beliefs held by Charles Hodge and others like him.
Given (i)-(iii), the Reformed Protestant may follow Hodge in arguing that since (iv) "the Bible be a plain book," and since (v) "the Spirit performs the functions of a teacher to all the children of God, it follows inevitably that they must agree in all essential matters in their interpretation of the Bible," this entails that (vi) "all the true people of God in every age and in every part of the Church, in the exercise of their private judgment" do indeed "agree as to the meaning of Scripture in all things necessary either in faith or practice," which amounts to "a decisive proof of the perspicuity of the Bible, and of the safety of allowing the people the enjoyment of the divine right of private judgment." 6
And given (iv)-(vi), finally, the Reformed Protestant is in a position to conclude that the Catholic's failure to understand Reformed theology (or the subset of Reformed essentials) entails that the Catholic does not have the Spirit as his teacher, and therefore is neither a true Christian nor really a member of the Church.  And surely some negative moral judgment lurks here?
Not necessarily.  Again, it is much more natural for the Reformed Christian to explain why the Catholic does not believe these things (the "essentials") in this manner; but failure to believe isn't equivalent to a failure to understand, especially given that "the Bible be a plain book," "intelligible by the people."  If he says that the Catholic just doesn't get plain stuff that normal people find intelligible, he isn't thereby making any negative moral judgments about the Catholic.
More plausible, I think, is to view the Reformed Protestant as doing all he can to explain why the otherwise apparently intelligent and godly Catholic Christian does not believe particular aspects of Reformed theology without committing himself to the claim that the Catholic is culpably deceiving himself in unrighteousness.  That is to say, the Reformed Christian who assumes that the Catholic just does not understand Reformed theology is straining to give the Catholic the benefit of the doubt, straining to explain (to himself and to the Catholic) why the Catholic does not believe something that is on the whole perspicuous to every reasonably intelligent (or at least Spirit-led?) person – and he's doing it all precisely in an attempt to avoid rendering the kind of outright moral condemnation implicit in the assessment that apparently informed Catholics are simply self-deceptively suppressing the truth in ungodliness out of willful moral rebellion.
He is in other words straining to identify the Catholic's problem as just an intellectual problem, and not necessarily a moral one.  This is not an exercise in uncharitable name-calling; it is not an abandonment of charity.  It is actually an attempt to stretch charity to its very limits.  For if the Reformed Protestant does believe that Scripture is perspicuous on all the essentials, and also perceives that the Catholic is not an absolute idiot and has spent some time with the Biblical texts, then surely the easiest, most tempting, and seemingly even inevitable conclusion is that the Catholic is in the grip of sin – that the Catholic's failure to believe is fundamentally a moral problem and not a simple failure to understand.  But failing to understand may for all that simply owe to an intellectual deficiency in the Catholic's head and not to a moral one in his heart.
*         *         *
I conclude that Catholics who are told that they do not understand Reformed theology should take it as a compliment of sorts, and should take it as an expression of their Reformed interlocutors' favorable moral appraisal of and limit-stretching charity toward them.  They shouldn't get all uppity about it.  The Reformed Protestant has, given the alternatives, chosen the more loving and gracious explanation for the Catholic's failure to believe in various Reformed distinctives.
It would of course be Pollyannaish in the extreme to suppose that every Reformed Christian who's ever said anything like this to any Catholic on planet earth was doing it out of charity.  But so what?  Catholics should still suppose that this is what the Reformed Christian is doing with them in any particular instance in which they hear the familiar charge: "You just don't understand our theology."  Charity, at least, demands that Catholics not instinctively suppose otherwise. 7