A Salient Moment – Reflection on Soli Deo Gloria
Mar 18th, 2009 | By | Category:
Blog Posts
Catholicism seemed like the last religion on the earth that I would ever embrace. In embracing the Gospel as understood by most Protestants, I affirmed that the Gospel was all about giving God glory, and to Him alone. If I were to sit down and choose a faith that looked Christian but missed this central point, it would be the biggest travesty that my mind could grasp.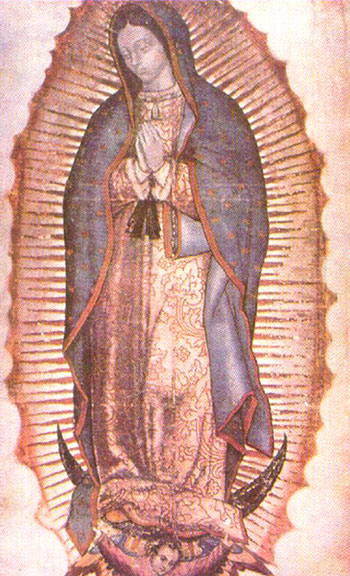 But I was not only grasping a different view of God, in making these claims. I was viewing myself through a different lens.
As Calvin said in opening his first book of the Institutes of the Christian Religion,
Our wisdom, in so far as it ought to be deemed true and solid Wisdom, consists almost entirely of two parts: the knowledge of God and of ourselves. But as these are connected together by many ties, it is not easy to determine which of the two precedes and gives birth to the other…

Every person, therefore, on coming to the knowledge of himself, is not only urged to seek God, but is also led as by the hand to find him. On the other hand, it is evident that man never attains to a true self-knowledge until he have previously contemplated the face of God, and come down after such contemplation to look into himself.
Leaving evangelicalism for Reformed theology led to a broadening of my horizons, to an embrace of the covenant. No man is an island, and the implications of this basic premise were led out to my acceptance of things such as infant baptism. But there was a line, and I thought that it was clearly delineated. It could be described through these basic words, as I understood them at least:
I am the LORD, that is my name; my glory I give to no other, nor my praise to graven images.
To me, the notion of merits, the intercession of saints with the corollary that I could ask those blessed souls for intercession, to the basic aesthetics which contrast between a typical Reformed chapel and the humblest crucifix, these all spoke of a world where we who called ourselves Reformed would never enter. To take such steps seemed as though we would go to a place where God's glory was subjugated by glory that is given to mere men who are but dust. And that says nothing of what is said at times about Angels.
Now that I have embraced Catholicism, I know many have said that I have renounced this view of God and the glory which is due to Him. But, like Calvin, I think a key step in understanding Soli Deo Gloria from the Catholic perspective was not so much a quantum leap in my theological understanding. Instead, this came through learning more about myself.
The words which our Blessed Savior spoke about us as His people, the sheep of His pasture—these were actually more powerful than any thought about whether God has qualms with His glory being shared.
For Christ said to His Father:
The glory which thou hast given me I have given to them, that they may be one even as we are one, I in them and thou in me, that they may become perfectly one, so that the world may know that thou hast sent me and hast loved them even as thou hast loved me.
Catholics like to make Protestants consider the great unity that is our Lord's vision for His children, as it is distilled in great clarity in this passage of John's gospel, and that is all well and good. But something that opened my eyes to His heart and His view of sharing His glory, was the foundation of that prayer for unity. We are not merely called to be one for the sake of enlarging His "team"—we are called to be one because we share in something real, something tangible. That something is the glory which Christ has given to us. Far be it from me to tell Him to not give glory to us. Instead, I will lift my eyes to God when I see Him share His glory with His children.
Make no mistake, God is jealous of those who would as imposters pretend to be worthy of praise. But to those of us who are His children, there is a qualitative distinction. He is not glorifying the Virgin Mary or St. so and so for their merit/goodness/sake, but because these humans have been united to the infinite God, the natural consequence of being glorified is this awe in the creature who is linked to the Creator. The infinite intrinsic value which has been bestowed upon the finite due to God's great grace is nonetheless infinite. For us to treat it otherwise is not to see God as He is, nor is it to see ourselves as we are.
Thanks be to God for His indescribable gift!